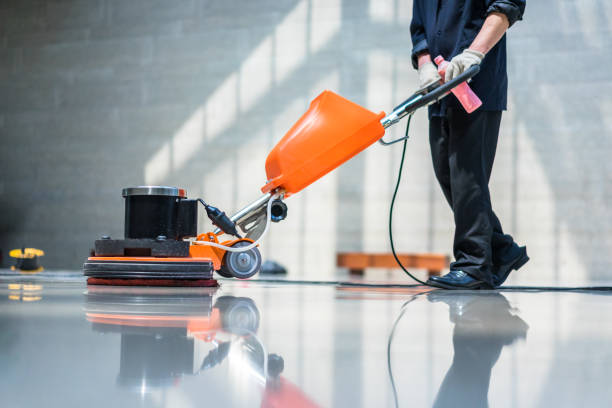 Haugland Brothers: Elevating Floor Cleaning to New Heights
Haugland Brothers stand head and shoulders above the rest regarding floor cleaning companies. With their unwavering commitment to excellence and a passion for delivering impeccable results, they have become synonymous with superior floor cleaning services in Hinsdale. What sets Haugland Brothers apart from the competition? Let's delve into what makes them different and why they should be your go-to choice for all your floor cleaning needs.
Unmatched Expertise and Experience:
One of the critical differentiators of Haugland Brothers is their extensive expertise and experience in floor cleaning. With years of industry knowledge, their team of professionals has an unparalleled understanding of various flooring materials and the most effective cleaning techniques for each. Whether it's hardwood, tile, laminate, or any other type of flooring, Haugland Brothers has the know-how to handle it with precision and care.
State-of-the-Art Equipment and Eco-Friendly Approach:
Haugland Brothers takes pride in staying at the forefront of technology and innovation. They invest in state-of-the-art equipment and utilize cutting-edge cleaning methods to deliver exceptional results. From advanced floor scrubbers to eco-friendly cleaning solutions, they prioritize efficiency and sustainability. By using environmentally friendly products, they ensure that your floors are clean and safe for your family, pets, and the environment.
Customized Solutions:
Each floor is unique, and Haugland Brothers understands this. They believe in providing tailored solutions that address each client's specific needs and challenges. Whether you require routine maintenance, deep cleaning, or specialized stain removal, their team will assess your flooring situation and create a customized plan to achieve the best possible outcome. Their attention to detail and personalized approach set them apart from cookie-cutter cleaning services.
Customer Satisfaction Guarantee:
Haugland Brothers is dedicated to exceeding customer expectations. They go the extra mile to ensure your complete satisfaction with their services. From the moment you contact them to the final inspection, they prioritize clear communication, prompt response times, and a hassle-free experience. Your floors deserve the best, and Haugland Brothers is committed to delivering nothing less.
Regarding floor cleaning companies, Haugland Brothers outshines the competition with their expertise, state-of-the-art equipment, customized solutions, and unwavering dedication to customer satisfaction. Their commitment to excellence and attention to detail make them the go-to choice for Hinsdale residents seeking outstanding floor cleaning services. Experience the difference with Haugland Brothers and see your floors transformed into pristine, shining surfaces that enhance the beauty and ambiance of your home or business.