Unveiling Haugland Brothers: Setting the Standard as Hinsdale's Premier Carpet Cleaning Company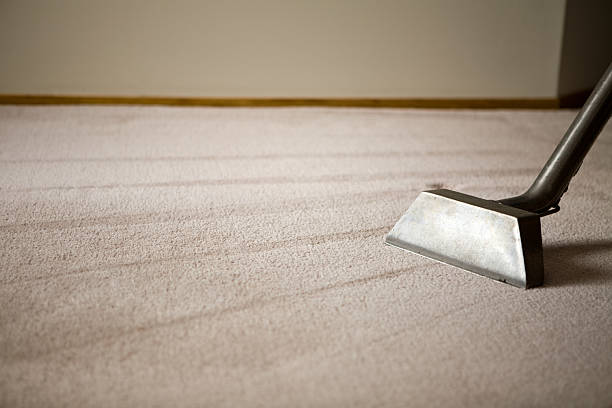 When it comes to keeping your home pristine and welcoming, one aspect that often gets overlooked is the cleanliness of your carpets. Regular foot traffic, spills, and pet stains can quickly diminish the appearance and hygiene of your carpets. This is where Haugland Brothers, Hinsdale's leading carpet cleaning company, steps in. With their exceptional services and commitment to customer satisfaction, Haugland Brothers have earned their reputation as the premier choice for carpet cleaning in the area. Let's delve into what sets them apart from the competition.
State-of-the-Art Equipment and Techniques:
Haugland Brothers prides itself on utilizing cutting-edge equipment and advanced cleaning techniques. Their team of skilled professionals is trained to handle even the toughest carpet stains and odors. Whether deep cleaning, stain removal, or odor neutralization, they have the expertise and tools to tackle any carpet cleaning challenge.
Eco-Friendly Approach:
What truly sets Haugland Brothers apart is their dedication to environmentally-friendly practices. They understand the importance of maintaining a healthy living environment for their clients, so they use non-toxic, biodegradable cleaning solutions. These eco-friendly products are safe for your family and pets and minimize their ecological footprint.
Attention to Detail:
Haugland Brothers takes great pride in their meticulous approach to carpet cleaning. They understand that every carpet is unique and requires personalized care. Their technicians thoroughly assess your carpets, identifying specific areas of concern and tailoring their cleaning process accordingly. Haugland Brothers' keen attention to detail ensures that no spot or stain goes unnoticed.
Exceptional Customer Service:
At Haugland Brothers, customer satisfaction is their top priority. From the moment you contact them, their friendly and professional staff will guide you through carpet cleaning. They are responsive, reliable, and committed to exceeding your expectations. With Haugland Brothers, you can trust that your carpets will be treated with the utmost care and attention.
Regarding carpet cleaning in Hinsdale, Haugland Brothers stand head and shoulders above the rest. Their state-of-the-art equipment, eco-friendly approach, attention to detail, and exceptional customer service make them the premier choice for homeowners revitalizing their carpets. Don't settle for anything less than the best. Experience the Haugland Brothers' differences and give your carpets the care they deserve.