Professional Shower Cleaning
Why Are You Cleaning, Sealing, and Fixing Your Marble, Tile, Grout & Glass…Over and Over Again?
Let Haugland Brothers RESTORE IT and Finally SOLVE The Hardest Cleaning Problems on ALL Your Home's Surfaces For Good With All These Benefits:
PROTECTS years much longer than traditional sealers
PREVENTS Mold & Mildew. Especially in showers & sinks
REMOVES scratches and spots on marble and glass
ELIMINATES grout stains once and for all
EXTENDS the life of shower caulking & prevents mold
FIXES cracks in grout without replacing it…or the floor.
STOPS calcium buildup on shower heads and glass
CHANGES grout to any color without replacement.
PUTS an end to soap scum buildup on shower walls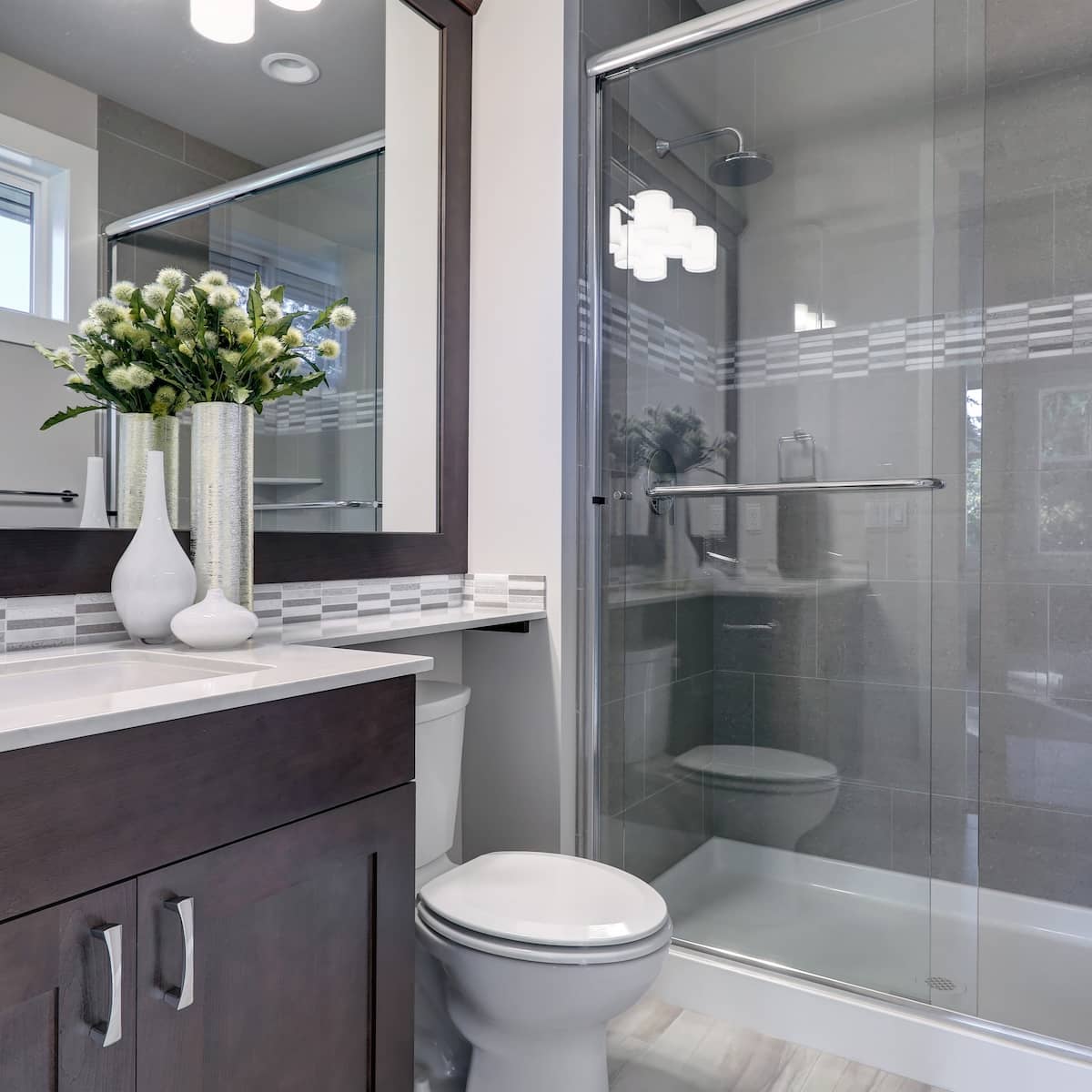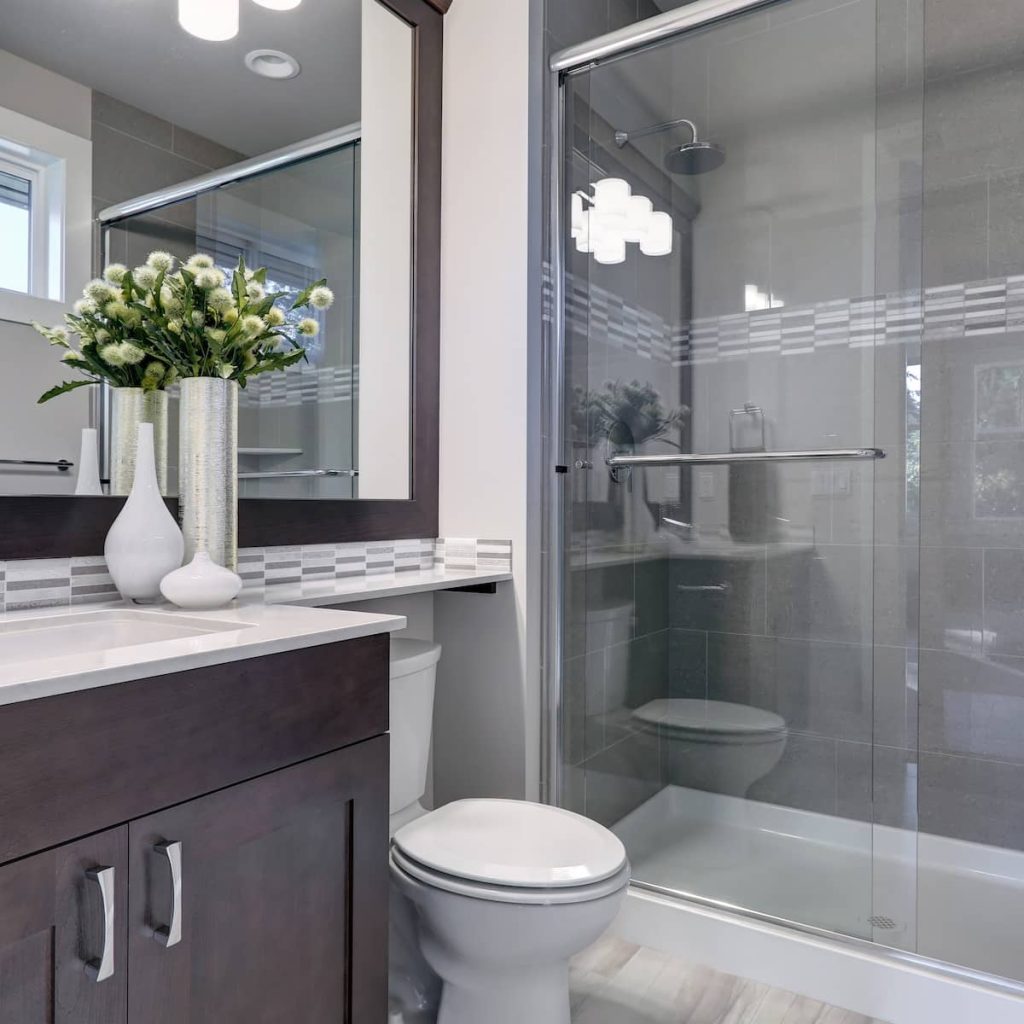 Haugland Brothers Carpet & Floor Care is a full-service surface cleaning company that takes pride in our work. With an eye for detail, we intricately deep-clean shower stalls and tubs, removing all traces of dirt, mold, and mildew. You will be shocked at the difference in the way your shower looks and smells once our team gets their hands on it.
Working in the Chicago area, Haugland Brothers has a solid reputation for being efficient, competitively priced, and reliable. With no job being too big to tackle or too small for attention, we are pleased to be invited into dozens of Chicago communities.
With Haugland Brothers, you get a full-service cleaning company that is fully equipped to take on every phase of the project. We prepare, clean, and protect quickly and effectively, with minimal disruption to your normal routine. With a commitment to excellence that cannot be matched, our main objective is your complete satisfaction.
Shower Cleaning Services in Chicago
How Healthy is Your Shower?
Mold and mildew are not only ugly to look at, but it is also unhealthy to breathe. A shower and bathroom that have been overrun with this black and green menace are destroying your home's breathing air. Once spores break off, they enter the heating and cooling system to re-circulate through your home, exposing you and your family to infection.
Make Your Shower Look Like New Again!
With steam and specialized sanitizing solutions, bacteria and germs are killed on the spot inside of shower stalls. Built-up mold and mildew are also blasted away, leaving behind a sparkling clean, fresh shower. Streaks and soap stains on the tiles are removed with care, leaving behind a smooth clean surface that looks brand new.
The grout that holds the tiles in place is of special concern, as it is made of a porous material. Although many are sealed, those seals often break down, staining the grout. The expert cleaning service of Haugland Brothers will remove those stains and restore the color. The sealant can then be reapplied to protect the grout until the next deep clean.
Why Should You Have Your Shower Stalls Cleaned Professionally?
The environment inside of a bathroom presents the perfect opportunity for the growth of mold and mildew. Using the chemical-containing cleaners sold in stores may make it worse by breaking down the sealant and allowing mold to penetrate the grout. Without the professional help of Haugland Brothers Carpet & Floor Care, that mold may continue to grow, possibly compromising the wall behind your shower stall.
Only a thorough deep cleaning from a professional team of experts will remove all traces of mildew and mold and protect the integrity of your bathroom walls. With precision, we get into every inch of the tiles and grout, even those hidden by your shower fixtures.
By cleaning the shower professionally, you are extending the life of the tiles and tile work. This is a job that requires great care and attention to detail. Things you are not going to find with any other company in Chicago. Haugland Brothers, take the time to ensure that your shower stall's construction has not been compromised by mold and mildew.
How Often Should You Have Your Shower Cleaned Professionally?
This depends a lot on your home. Bathrooms that have adequate ventilation fans or windows that can be opened may be able to go months before a professional cleaning from Haugland Brothers. In contrast, small bathrooms in a house where the humidity is high may need attention much sooner. Once you can see black staining inside the grout between the tiles, it is time to give us a call.
The longer you wait for a deep and thorough cleaning of the bathroom tiles, the more likely that toxic mold will invade your home. Don't take any chances with mold and mildew in the shower; call on our team ASAP!
What Can You Do to Protect Your Shower Stall in Between Professional Cleanings?
Using mild soaps on the tile and grout in between professional cleanings will help keep your shower looking clean and fresh. Be cautious with harsh chemicals that break down the grout. Rinse it well when finished to try and eliminate any streaking on the tiles.
The best thing you can do to slow the growth of mold and mildew is to ensure that your ventilation fan is always on when the shower is in use. This will pull moisture out of the bathroom to the outside, taking away the environment in that molds thrive.
How Important is Grout Sealing?
Grout is made from porous compounds that will allow moisture through. If left unsealed, you risk damaging the wall behind the shower and encouraging mold. After every professional shower cleaning, you should have that grout re-sealed for maximum protection.
Achieve a sparkling clean shower that glows from top to bottom with the pristine cleaning services that only Haugland Brothers provides. We are the premier cleaning company to call if you want the cleanest results!