Chicago Home & Commercial Floor Cleaning
Free Same Day Estimates & Same Day Service Since 1968. Our experienced Chicago cleaning professionals provide home and commercial cleaning services to families throughout Countryside, IL, and the surrounding suburbs.
Your home & business' flooring often makes the first impression of its cleanliness to visitors. Replacing carpet, tile, or wood flooring is a significant investment. To ensure that your flooring lasts for as many years as possible and consistently looks fresh and clean, it needs to be professionally cleaned regularly by a team of experts.
Excellent
4.7
★
★
★
★
☆
Based on 15 reviews from
review us on
Kevin McNamara
★★★★★
It was great to get this tile cleaning done today. Your crew was careful in keeping everything clean, and was meticulous in their work. We are happy with the outcome and both our shower and the tile floors look and "feel" cleaner.It was serendipity that the schedule worked today.
Thomas Walsh
★★★★★
We used Haughland Brothers to clean/power wash and then prime and paint/stain our large wooden deck. It was in rough shape with the old paint/stain peeling off and the exposed wood had lots of mildew showing through. We moved in 7 years ago and hadn't had anything done to it since then, so it was in dire need. We honestly didn't think they could bring it back to life but we are so impressed with the results and service! They showed up on time the first day and did a thorough job cleaning it and power washing it. They came back the next day and primed and stained it and it looks good as new! You couldn't even tell they were there because they cleaned up so well. We are very impressed and highly recommend!
Tony Carollo
★★★★★
The company cleaned and repaint my townhome deck. Did an absolutely great job!!
Joanne Leski
★★★★★
I contacted Haugland Brothers for an appointment regarding a carpet stain. Sam arrived on time. He completely and carefully removed the stain. Sam was professional and very informative.
Rich Infel
★★★★★
They were very professional in giving me an estimate on cleaning my grout, also the workers came on time and did a excellent job in cleaning the grout. I would highly recommend the company.
Bill Nolan
★★★★★
I can't say enough about Ken and the folks at Haugland Brothers. We used them to clean some hardwood floors and a deep clean and grout seal in the shower in our master bath. They did a fantastic job!
David Baar
★★★★★
Very friendly, great workers,Have used for years
Sue Newton Kreke
★★★★★
They were on time, took pride in their work, were very thorough, and made sure I was satisfied with the results before they left the premises.
Dave Kimball
★★★★★
We LOVE the job Haugland Brothers does in our home. *Family Owned* and HIGHLY recommended to us years ago after we purchased carpeting from DeSitter Flooring of Glen Ellyn. The entire experience .... from setting up our appt by phone (so cheerful and positive) to the men cleaning our carpets and stair runner on 2/2/23 .... to the fair and accurate billing. It has always been wonderful and professional. We LIKE this company and it's the *ONLY* firm we trust in keeping our carpets like new! We hope you will too. Cheers. dk
Elaine Anderson
★★★★★
I was very satisfied with the service. I would recommend this company for cleaning.
Joie Scott
★★★★★
I have used Haugland for carpet cleaning for over 10 years! They are so professional, their staff so friendly and my carpets always look like a million bucks after they are finished. Can't say enough good things about them - I have recommended them to so many people over the years. HOME RUN!
Mike Solan
★★★★★
Ken came out and did an estimate to steam clean my carpets. Ken was friendly and the price was fair so we agreed to have it done the following week. Sam did an very through job and my carpets look completely refreshed!
Robert Altier Sr.
★★★★★
Adam A
★★★★★
Karl did a terrific job repairing my berber carpet. After one carpet repair company said they couldn't repair my carpet I called Haughland Brother's. I am glad I did. The customer service and repair were top notch. I still need to clean my carpet for a slight color match, but you compare the before and after pictures. Great job guys!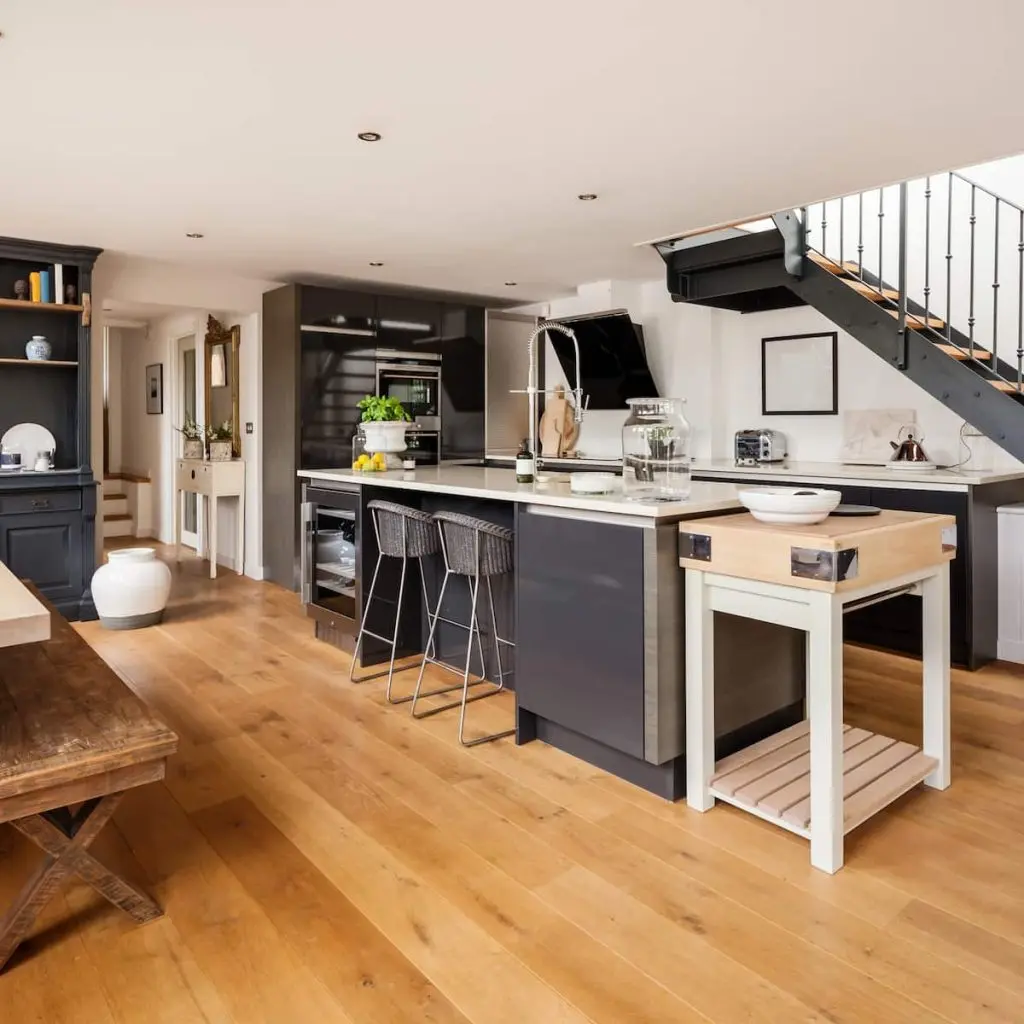 Carpet Cleaning, Floor Cleaning & More
Emergency Carpet Cleaning
Basement Floor Cleaning
Concrete Cleaning
Epoxy Floor Cleaning
Garage Floor Cleaning
LVP Floor Cleaning
LVT Floor Cleaning
Terrazzo Floor Cleaning
Travertine Tile Floor Cleaning
Vinyl Plank Flooring Cleaning
Rug Cleaning

Area Rug Cleaning
Oriental Rug Cleaning
Commercial Carpet Cleaning
Commercial Tile and Grout Cleaning
Rubber Floor Cleaning
Commercial Upholstery Cleaning
Commercial Rug Cleaning
Industrial Floor Cleaning
Commercial Pressure Cleaning
Cleaning Countertops

Cleaning Quartz Countertops
Cleaning Granite Countertops
Cleaning Marble Countertops
Shower Cleaning

Marble Shower Cleaning
Shower Door Cleaning
Porcelain Cleaning
Carpet Cleaning
Haugland Brothers provide professional carpet cleaning services for your home. Our advanced technology and solutions ensure we use the correct carpet cleaning method for your carpet.
Emergency Carpet Cleaning
If you have an emergency requiring immediate carpet cleaning, we offer 24/7 emergency cleaning services for your home. Our team is equipped to handle your situation and provide you with the best carpet care services when you need them most.
Shower Cleaning
The glass and tile in a shower develop hard water stains, soap scum, and other residues that build up over time. Our professional team provides advanced cleaning services for shower doors, porcelain, and marble. We can restore your shower to its original sparkle.
Shower Doors
Hard water stains, soap scum, and mildew can easily build up on your shower doors, making the once-clear glass cloudy or foggy. At Haugland Brothers, our team of professionals can restore your shower glass by removing all surface stains and deposits, returning its original sparkle.
Porcelain
We specialize in porcelain tile cleaning. Our professional cleaning services can safely eliminate residue and build-up, restoring the beauty of your bathroom porcelain.
Marble
Haugland Brothers can clean, restore, maintain, polish, and protect the marble in your bathroom. We specialize in restoring marble floors, showers, vanities, and countertops.
Concrete Cleaning
Concrete is a durable surface but requires a certain standard of care. Therefore, having your concrete cleaned by a professional can brighten its appearance and lengthen its lifespan. Haugland Brothers are fully equipped and experienced to clean and care for your concrete surfaces.
Basement Floor Cleaning
A basement floor can become dirty after being used as a workplace, storage, and for other activities. Whether you have an unfished basement with a concrete floor or one that is an extension of your family's living space, we can clean it. Our team is trained and experienced to get the job done right.
Bamboo Floor Cleaning
Bamboo flooring is one of the most durable on the market. However, it gets dirty and scratched like any other flooring material. Our full-service floor cleaning company can bring your bamboo floors back to life.
Vinyl Plank Cleaning
Vinyl plank flooring is designed for heavy traffic and long life. However, it has to be maintained. We can restore, protect, and keep your floor looking great!
Terrazzo Floor Cleaning
Terrazzo is a beautiful flooring type that requires specific care to maintain correctly. Professional maintenance is recommended. Haugland Brothers can clean, restore, maintain, polish, and protect your terrazzo flooring.
Epoxy Floor Cleaning
Epoxy flooring is used in many commercial and high-traffic settings because it is durable. However, cleaning an epoxy floor professionally is essential to ensure the right cleaning solution and methods are used.
Garage Floor Cleaning
If you need garage floor cleaning, call Haugland Brothers. Whether your floor is concrete, epoxy, vinyl, or stone, we provide professional garage floor cleaning services for your home or business.
Travertine Tile Floor Cleaning
Travertine tile flooring is popular because it is relatively easier to maintain than other natural stone options. But travertine tiles are at risk of etching and staining without proper sealing. Therefore, professional cleaning and care are required.
Stone Floor Cleaning
Cleaning and polishing stone flooring should be left to the professionals. All stone is different and requires different methods depending on the type. Only an experienced stone floor cleaning company has the proper skill set and equipment to achieve professional-looking results.
LVT Floor Cleaning
While LVT flooring is naturally scratch, stain, and water resistant, it does require the correct basic cleaning methods. The proper equipment and techniques are needed to clean and maintain LVT (luxury vinyl tile) flooring.
LVP Floor Cleaning
While it's relatively easy to clean your LVP floor every week, hiring a professional cleaning company to deep clean it annually gives you the best long-term maintenance. Haugland Brothers has the tools and skills required to clean your LVP (luxury vinyl plank) flooring.
Engineered Hardwood Floor Cleaning
Sweeping and mopping your hardwood floor doesn't remove all the dirt. Cleaning them correctly requires deep dirt extraction; otherwise, dirt, debris, and allergens settle into the cracks. Professional cleaning from Haugland Brothers is critical to removing dirt from your engineered hardwood flooring.
Marble Floor Polishing
If your marble flooring is dull, etched, or scratched, we can restore it. We offer quality marble polishing and restoration services to help you keep your floor looking great.
Upholstery Cleaning
Upholstery traps allergens, dirt, and soils that cause wear and tear to the fibers and dull their appearance. With our upholstery cleaning services, your furniture will be completely revived and renewed for a gorgeous, enhanced look.
Couch Cleaning Service
If you need upholstery cleaning for your couch, sectional, ottoman, and other pieces of furniture, contact Haugland Brothers. Whether you have a leather, microfiber, cotton, polyester, or nylon couch, our technicians have the experience and equipment to clean it correctly.
Cleaning Countertops
Have your kitchen or bath countertops lost their original luster? Have soap scum, grease, and grime built up over the years? Whether you have granite, marble, or quartz countertops, our professionals will carefully remove the accumulated dirt and residue and restore their sparkling quality and bright finish.
Cleaning Quartz Countertops
When you invest in a quartz countertop, you want it to last for years. While quartz is harder than granite and easy to clean, it's not indestructible. After extensive use, quartz can become stained and scratched. At Haugland Brothers, we thoroughly clean, polish, and restore your quartz countertops.
Cleaning Granite Countertops
While granite countertops are durable and resistant to most acids, they are not impervious to damage. If your granite is dull, dirty, etched, scratched, or otherwise damaged, we can make it look new. We are experts in lippage removal, polishing, sealing, cleaning, and repairing natural granite countertops.
Cleaning Marble Countertops
Different types of marble require different methods of cleaning and care. Whether your marble countertops need light polishing or complete restoration, our skilled technicians at Haugland Brothers can handle the job correctly, ensuring your marble is well protected.