Commercial Pressure Cleaning
Free Same Day Estimates & Same Day Service Since 1968. We provide commercial pressure washing services to businesses throughout Chicago.
At Haugland Brothers, our goal is to help you improve the curb appeal of your business or facility with our commercial pressure washing services throughout the Chicago area. We provide same-day estimates and services.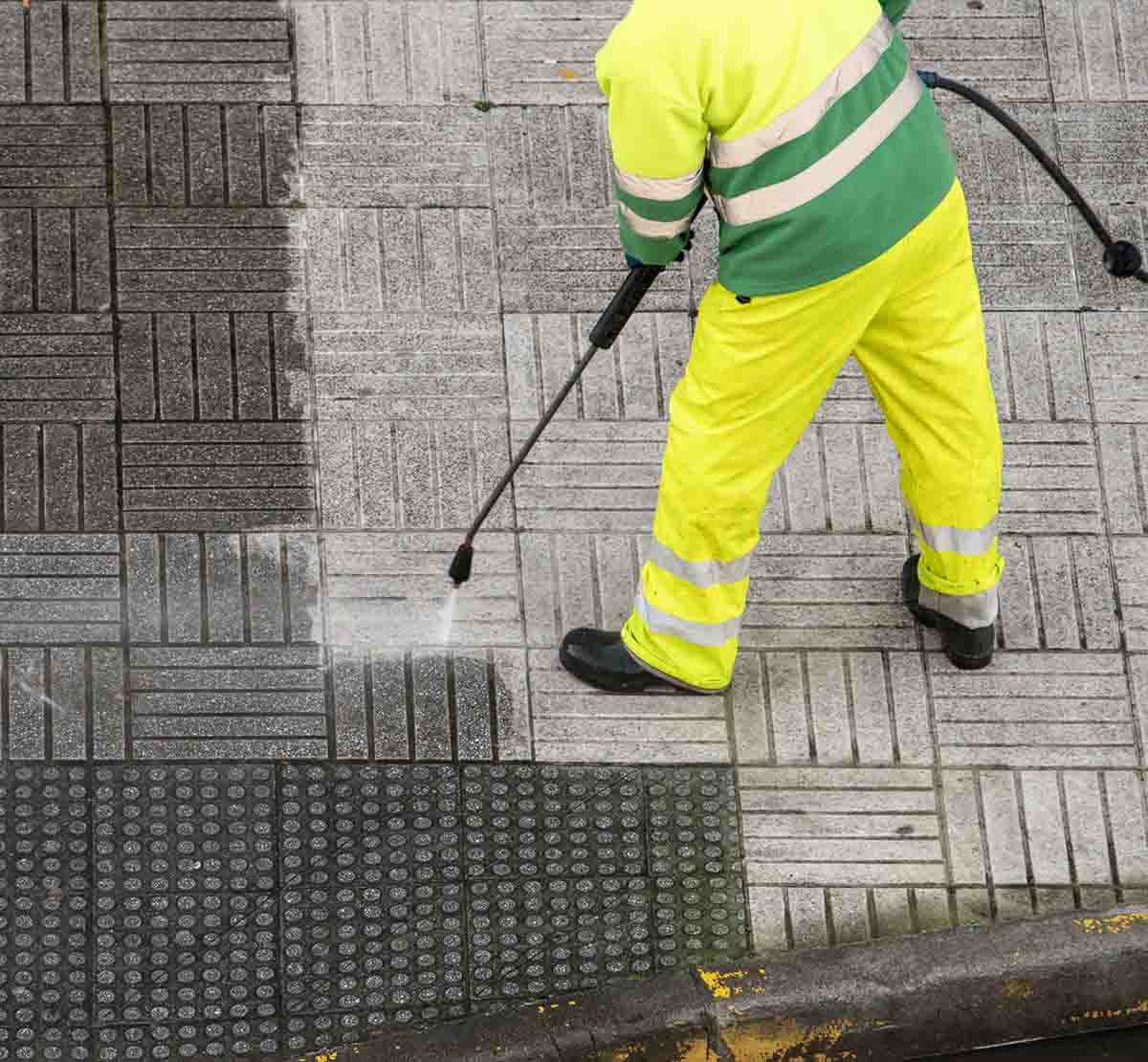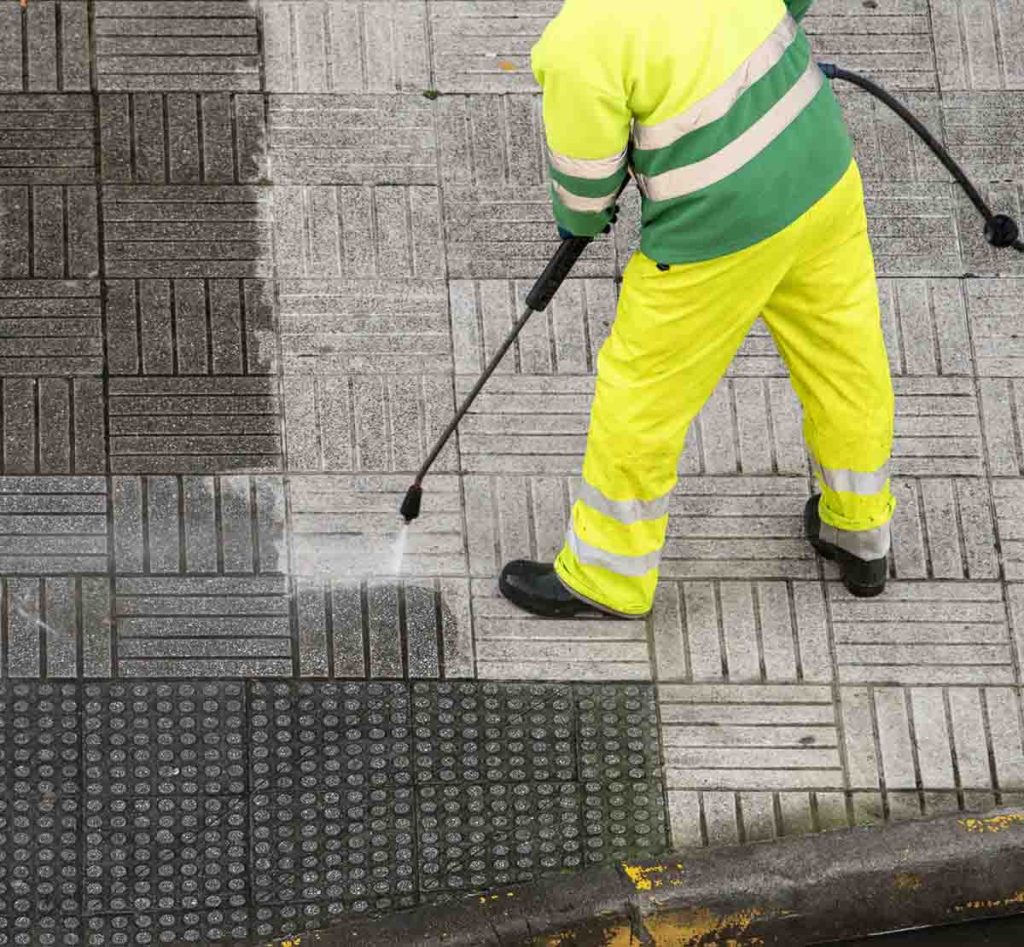 Benefits of Commercial Pressure Cleaning
Commercial pressure washing uses high-pressure water spray to remove loose paint, mold, grime, dust, mud, and dirt from surfaces and objects like buildings, concrete surfaces, and vehicles. This cleaning method can help restore the exterior of commercial buildings, making them look new and more appealing.
Pressure washing services provide the following benefits:
Curb Appeal: First impressions are essential, especially in business. A clean exterior can attract more customers and instill a sense of trust.
Maintenance: Regular cleaning extends the life of building materials, saving you money in the long term.
Safety: Accumulated grime and mildew can make surfaces slippery and dangerous. Pressure washing can eliminate this risk.
Health Benefits: Eliminating mold and mildew can provide your employees and customers with a healthier environment.
Compliance: Some localities have cleanliness standards that businesses must adhere to. Regular pressure washing can help you meet these standards.
Services Offered by Haugland Brothers
Building Exteriors: Commercial spaces, retail outlets, and office buildings can benefit from a professional wash to remove stains and discolorations.
Parking Lots and Garages: These areas are susceptible to oil stains, gum, and other types of debris. Pressure washing keeps them clean and minimizes the risks of slips and falls.
Sidewalks and Walkways: A clean sidewalk is appealing and safer for pedestrians.
Warehouse and Industrial Spaces: Pressure washing can remove grime and buildup, making these spaces cleaner and safer.
Graffiti Removal: Unsightly graffiti can be effectively removed with high-pressure washing.
Why Choose Haugland Brothers?
Our team of professionals is highly trained in the latest pressure cleaning technologies, ensuring excellent results every time. We place customer satisfaction and high-quality service at the forefront of our business. Our cleaning solutions are environmentally friendly and safe, so you can rest assured knowing that we are taking care of your property without harming the environment. We are also fully licensed and insured, providing added peace of mind. We understand that each property is unique, so we tailor our cleaning services to meet your specific needs, ensuring that you receive maximum value for your investment.