Commercial Carpet Cleaning
Commercial carpet cleaning services in Chicago since 1968. We're committed to providing businesses with professional carpet cleaning solutions that keep your workplace clean.
Haugland Brothers provides free same-day estimates, same-day services, and emergency carpet cleaning services to businesses and facilities throughout Chicago.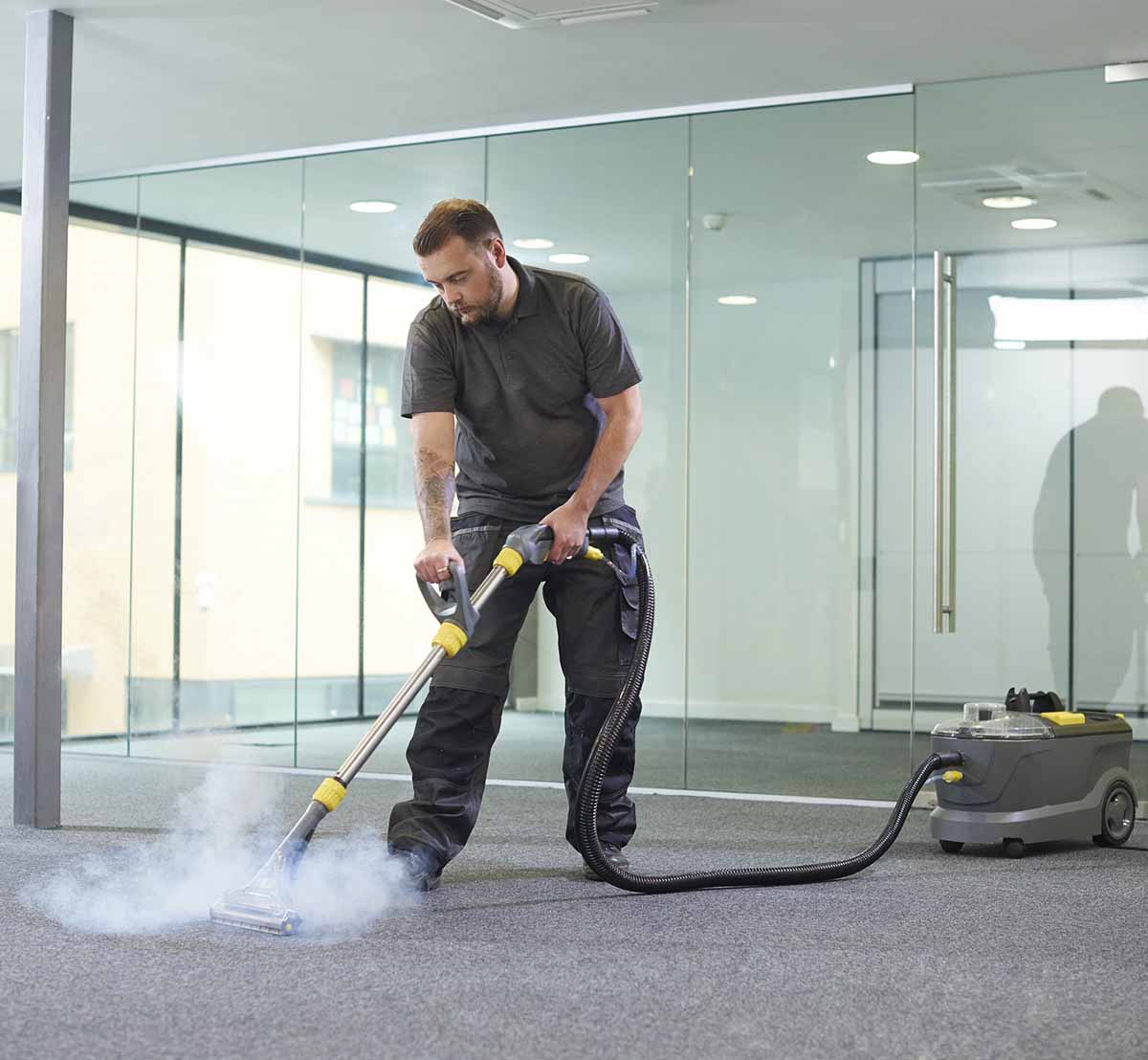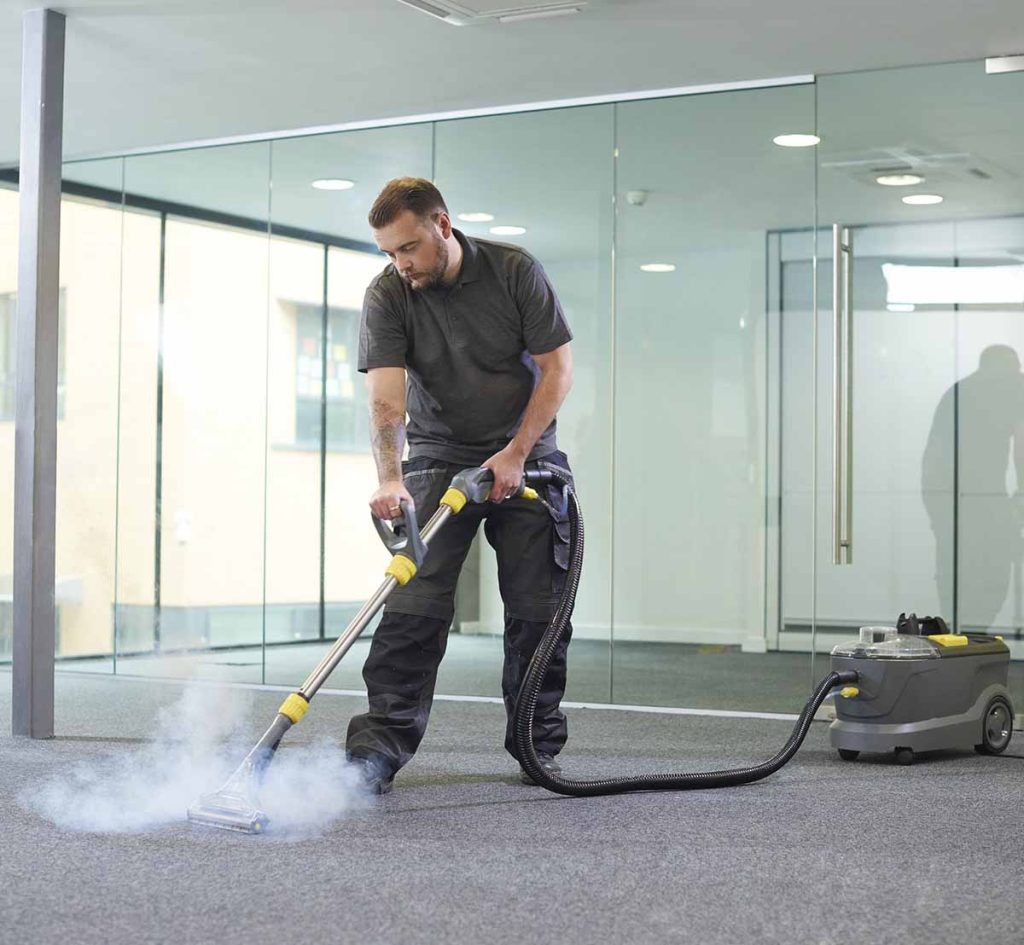 In any business establishment, cleanliness and hygiene are crucial factors that contribute to productivity, well-being, and a positive impression. Floors, especially carpets, can accumulate dirt, bacteria, and allergens over time. In high-traffic areas, the carpet's condition can deteriorate rapidly, impacting appearance and air quality. Haugland Brothers Commercial Carpet Cleaning Services is committed to providing businesses with top-notch, professional carpet cleaning solutions that keep your workplace healthy, attractive, and invigorating.
Why Choose Haugland Brothers?
Experienced Team: Our cleaning specialists are thoroughly trained and certified and bring years of experience to the table. We are well-versed in dealing with a wide range of carpet types and understand the nuances of each. This ensures that you receive not just a superficial clean but a deep, long-lasting one.
Latest Technology: We utilize the latest cleaning equipment and eco-friendly products that not only rid your carpet of dirt and stains but also extend its life. Our state-of-the-art cleaning process eliminates surface grime and penetrates deep to remove embedded dirt and allergens.
Flexible Scheduling: We understand that every business has its own operating hours and unique needs. That's why we offer flexible scheduling options, including after-hours and weekend services, so your business operations are not interrupted. We also provide emergency cleaning services.
Quick Drying: One of the significant advantages of choosing Haugland Brothers is the quick-drying process. Traditional carpet cleaning methods can take days to dry, but with our advanced techniques, your carpet will be dry in just a few hours.
Our Commercial Carpet Cleaning Services
Standard Carpet Cleaning
Our standard package includes complete vacuuming, spot treatment, and a deep cleaning process that will refresh and rejuvenate your carpet.
Deluxe Carpet Cleaning
The deluxe package builds upon the standard by including additional treatments for stain removal and a protective layer that helps repel dirt and spills for an extended period.
Ultimate Carpet Cleaning
This comprehensive package is perfect for businesses that require frequent cleaning or have carpets in high-traffic areas. It includes everything from the Deluxe package, specialized treatments for high-traffic zones, and a deodorizer application.
Emergency Carpet Cleaning
Accidents happen; when they do, they can wreak havoc on your carpets. From unexpected spills during a corporate event to plumbing issues, emergencies are unpredictable and often unavoidable. We prioritize emergency calls and aim to arrive at your location as quickly as possible.
Benefits of Commercial Carpet Cleaning
Enhances Professional Appearance – First impressions are crucial, and a dirty, stained carpet can instantly sour a potential client's view of your business. On the other hand, a clean and well-maintained carpet contributes to a professional and welcoming atmosphere, helping seal deals and retain clients.
Improves Air Quality – A dirty carpet can trap various pollutants, including dust, pollen, and pet dander, negatively impacting the air quality inside your premises. Regular commercial carpet cleaning removes these pollutants, improving indoor air quality. This is especially crucial for healthcare, hospitality, and education businesses.
Boosts Employee Productivity – Employees will likely feel more motivated and focused in a clean environment. A well-maintained carpet looks good and contributes to a healthier workspace, which can lead to increased productivity.
Extends Carpet Lifespan – Regular wear and tear, coupled with dirt and grime, can significantly reduce the life of your carpet. Professional cleaning services utilize methods that remove deeply embedded dirt and stains, thereby prolonging the carpet's life.
Eliminates Stains and Odors – Nothing turns off a visitor more quickly than a foul-smelling carpet. Commercial carpet cleaning removes stains and eliminates odors, leaving your carpet looking and smelling fresh.
Contact Haugland Brothers
Your commercial carpet is more than just a floor covering; it represents your business values, an element of your employees' daily experience, and a potential health factor that impacts everyone who walks through your doors. Investing in commercial carpet cleaning services does more than improve the look of your office or storefront. It's a proactive measure that impacts your bottom line, from enhancing visitors' first impression of your business to extending the lifespan of your carpets, thereby saving you money in the long run.
Free Same Day Estimates & Same Day Service Since 1968