Hardwood Floor Cleaning
A commitment to quality and precise attention to detail makes Haugland Brothers hardwood floor cleaning service the premier floor cleaners throughout Countryside and the surrounding suburbs.
Haugland Brothers Carpet & Floor Care is a full-service floor cleaning company that can bring your hardwood floors back to life. Chicago homes shine when Haugland Brothers work their magic on hardwood floors.
Call us today to schedule your hardwood floor cleaning and see what a difference we can make on your worn hardwood floors. Our expert hardwood floor cleaning services are the best in the business, especially when you are looking to bring that brand-new look back to your home.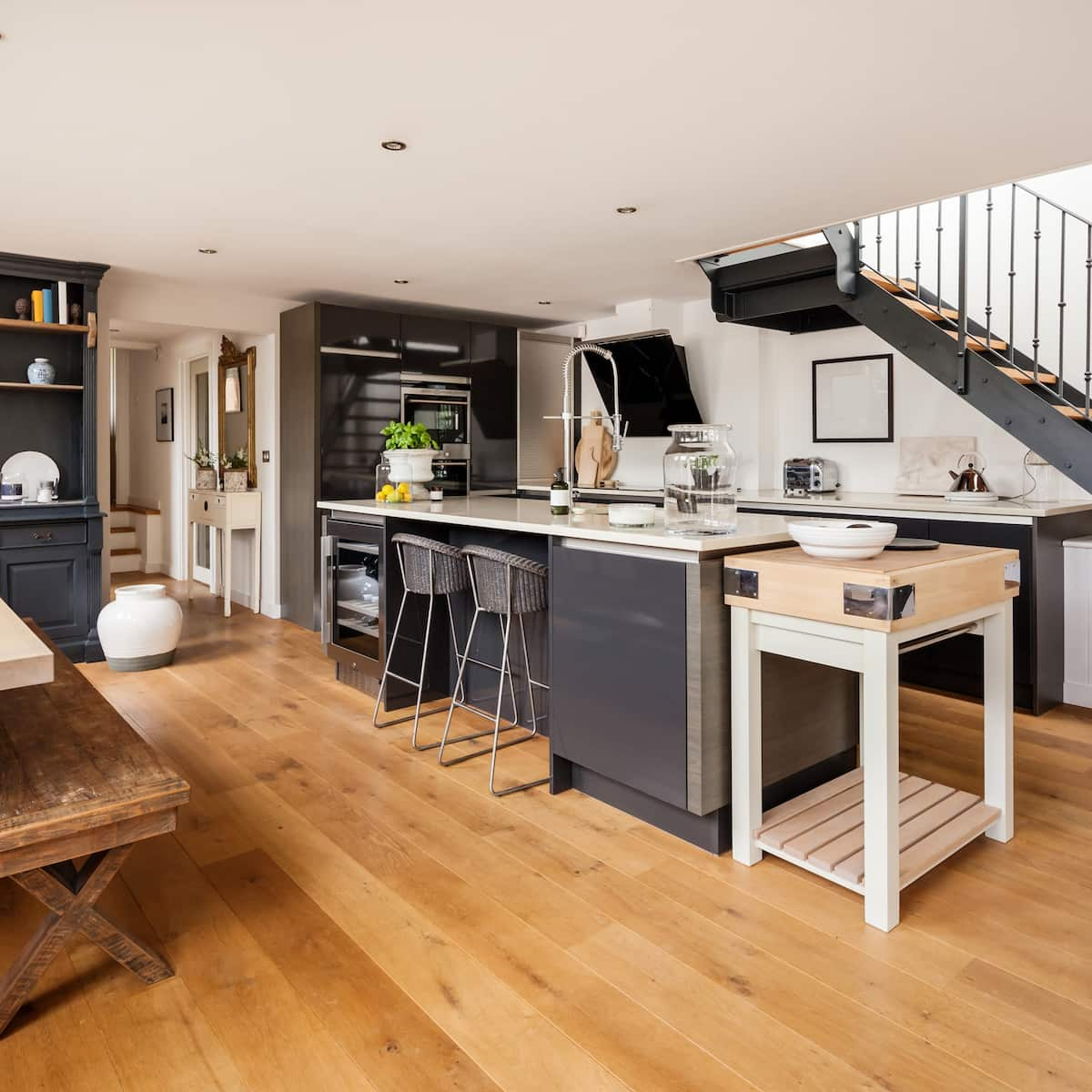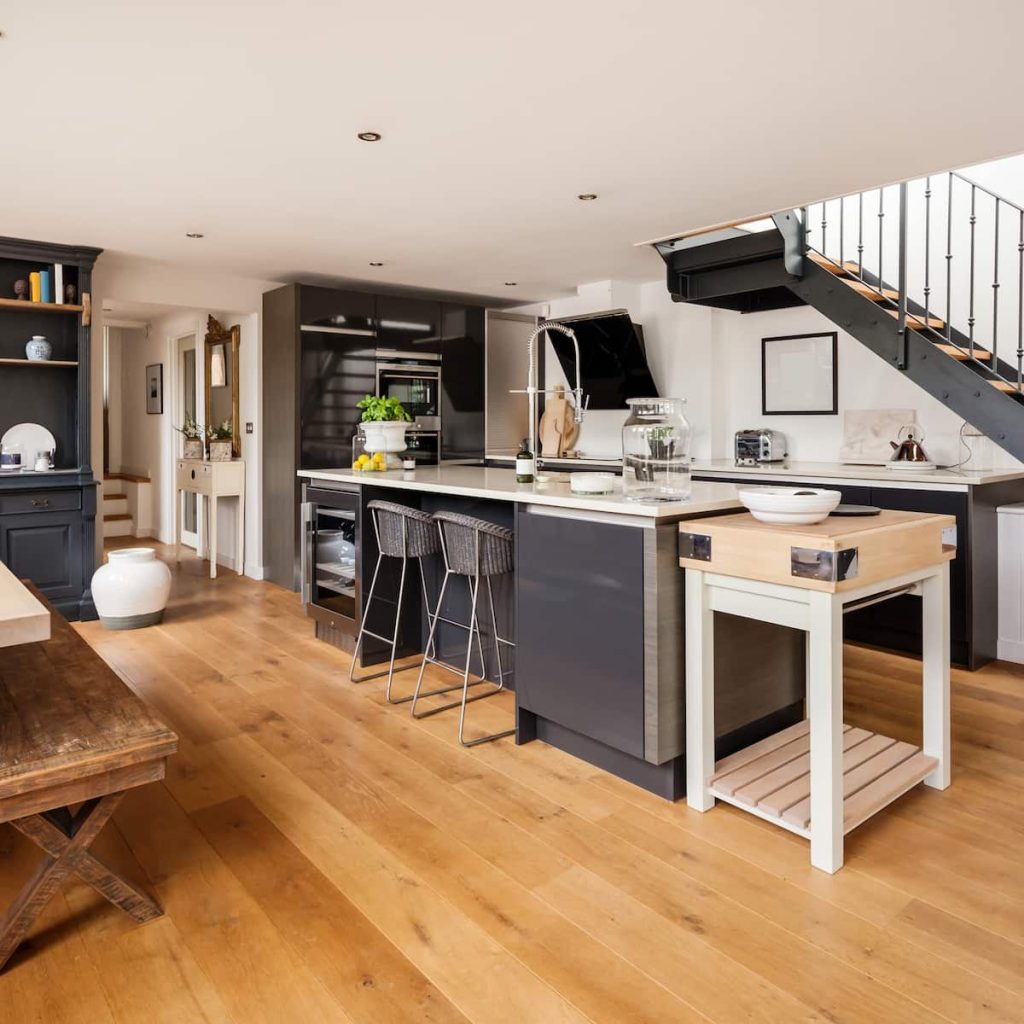 Haugland Brothers are proud to serve businesses and homes in the Chicago area. Our company takes great pride in making your spaces shine and has been built on a solid platform of integrity and outstanding results.
Haugland Brothers are more than a hardwood floor cleaning company. We provide a full range of services that clean, restore, and protect your beautiful investment. After a detailed consultation on the state of your hardwood floors, you decide which of our services will fulfill your needs. Whether your needs are big or small, our goal is complete satisfaction.
Hardwood Floor Cleaning Services
Shiny Wood Floors From Corner to Corner!
We are fully equipped with the latest innovations in hardwood floor care. Using top-of-the-line cleaning products and finishes, our expert technicians breathe new life into your worn floors. Each step in the process is handled with professionalism and efficiency to ensure that you are 100% satisfied with the restored look of your hardwood floors.
We Wax and Wane Imperfections Away!
Not only does Haugland Brothers clean and finish your hardwood floors, but we also notice those little blemishes and work hard to make them less noticeable. There is no challenge that we can't surpass, including:
Scratch marks
Stains
Burns
Cracks
Warping
Water Damage
And anything else day-to-day life can throw at your hardwood floor.
Why Should You Have Your Hardwood Floors Cleaned Professionally?
Hardwood flooring in a home is a beautiful investment that adds a natural class and appeal that other flooring options cannot match. Haugland Brothers appreciate the investment that you have made and strive to clean and protect it so that you are able to enjoy its charm for years.
Unlike your regular sweeping and spot cleaning, a professional hardwood floor cleaning gets into the grain and removes dirt and particles that are damaging the wood. Haugland Brothers' hardwood floor cleaning service can also restore any damage done to the wood, maintaining its original pristine look.
Children playing race cars, a pet's sharp nails, and even sand particles from the street slowly break down the protective surface of a hardwood floor, taking the luster with it. With professional cleaning, the wood is given new life, and the luster you love is restored.
How Often Should You Have Your Hardwood Floors Cleaned?
The length of time that lapses in between your professional hardwood floor cleanings depends on the type of floor you have and the amount of traffic that traipses across it. The best way to tell is by comparing a corner of the floor that sees no traffic to the rest. If there is a marked difference in the sheen, then it's time to call us!
Also, take a look at the cracks and grooves for dirt accumulation. Not only is that dirt ruining the look of your floor, but it is also destroying the integrity of the wood. Only a professional hardwood cleaning team of experts can remove that built-up dirt and make your floors sparkle again.
How to Protect Hardwood Floors In Between Professional Cleanings?
To keep the beautiful look of your hardwood floors in between cleanings, you should be sweeping or vacuuming daily. This will remove the loose sand and particles that destroy your floor's sheen. Use door mats and area rugs in high-traffic areas to avoid dirt making it inside the surface of the wood.
Spot clean spills as they occur, and only use a damp mop when absolutely necessary. When our comes out for a visit, we will give you sound, professional advice on the best ways available to preserve your investment.
How Important is Wood Floor Protection?
Coating your wood floor with protective varnishes or wax is the best way you can protect your investment. Considering how important your wood floor is to the look and value of your home, applying a protective seal is a job best left to our professionals.