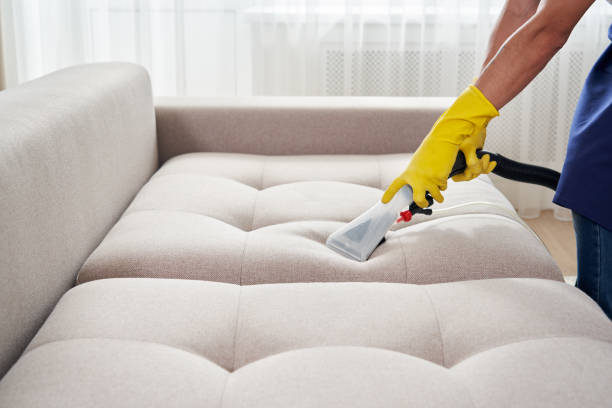 Haugland Brothers: Your Local Premier Service for Couch Cleaning in Hinsdale
Your living room is the heart of your home, where you and your loved ones gather to relax, unwind, and create lasting memories. A cozy and well-maintained couch is vital in setting the tone for your living space. However, it's no surprise that your once pristine couch might show signs of wear and tear with daily use. That's where Haugland Brothers come to the rescue as your trusted local premier service for couch cleaning in Hinsdale.
Experience and Expertise
Haugland Brothers boast years of experience in the cleaning industry, specializing in comprehensive couch cleaning services. Our team of skilled technicians has the expertise to handle various couch materials, including fabric, leather, microfiber, and more. No matter the type of couch you have, we understand that each material requires specific care and cleaning techniques to ensure it looks its best and lasts for years.
Advanced Techniques and Environmentally Friendly Solutions
We take immense pride in staying at the forefront of the latest advancements in couch cleaning technology and methodologies. Our cutting-edge equipment allows us to achieve deep and thorough cleaning, effectively eliminating dirt, dust, allergens, and stubborn stains. We understand the importance of maintaining a healthy environment for your family, so we use environmentally friendly cleaning solutions that are safe for your loved ones, including pets.
Personalized Approach
At Haugland Brothers, we believe in delivering personalized services tailored to your unique needs. Our team takes the time to assess the condition of your couch, discuss any specific concerns you might have, and create a customized cleaning plan that addresses all the problem areas. Whether your couch requires a gentle touch or more intensive cleaning, we've got you covered.
Convenience and Satisfaction Guaranteed
As your local premier service, we prioritize your convenience and satisfaction. We offer flexible scheduling options so that you can choose the best time for you. Our team is punctual, professional, and committed to delivering exceptional results. We take the time to ensure that every inch of your couch is spotless, giving it a fresh and revitalized appearance.
Regarding couch cleaning in Hinsdale, Haugland Brothers is the name you can trust. Our years of experience, advanced techniques, environmentally friendly solutions, and personalized approach set us apart as the premier service in the area. Don't let a dull and dirty couch spoil the beauty of your living space. Contact Haugland Brothers today and experience the transformation as we bring new life to your cherished couch!