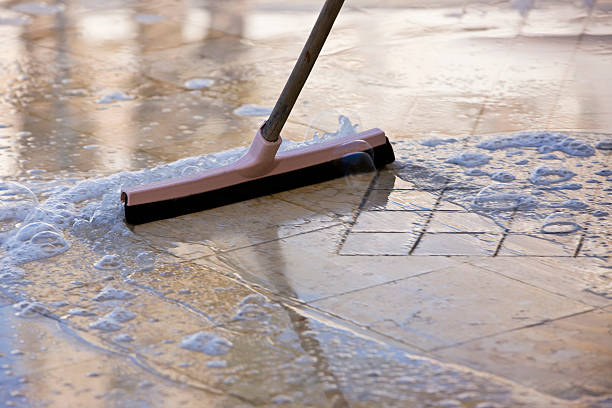 Elevate Your Space: Haugland Brothers' Expert Tile and Grout Cleaning Services
Are your once-gleaming tiles now dulled by the wear and tear of everyday life? Are grout lines showing signs of discoloration and grime buildup? Look no further. Haugland Brothers is your trusted partner in revitalizing your living space.
With years of experience in the industry, our skilled technicians possess the expertise to bring back the shine to your tiles and the sparkle to your grout. We understand that every tile type requires unique care, so we tailor our approach to suit your needs.
Equipped with state-of-the-art tools and technology, Haugland Brothers ensures an efficient and thorough cleaning process. Our specialized equipment reaches deep into the pores of your tiles, extracting dirt, stains, and contaminants that household cleaning methods can't tackle.
But we don't stop at cleaning. Our team is trained to identify any areas needing restoration or repair. Whether it's a cracked tile, loose grout, or other imperfections, we can address it promptly, ensuring your tiles look great and last longer.
At Haugland Brothers, a clean and well-maintained living space is essential for a healthy and harmonious environment. Our commitment to excellence and customer satisfaction drives us to go above and beyond with every project.
Rediscover the beauty of your tiles and grout. Contact Haugland Brothers today, and let our expertise transform your space into something extraordinary.