Haugland Brothers: Your Most Reliable Sofa Cleaning Service, Worth Every Penny!
Are you tired of looking at your beloved sofa, stained and worn from years of use? It's time to breathe new life into your living space with Haugland Brothers, Burr Ridge's most trusted sofa cleaning service. With a commitment to excellence and a team of skilled professionals, we're here to transform your furniture and refresh your home.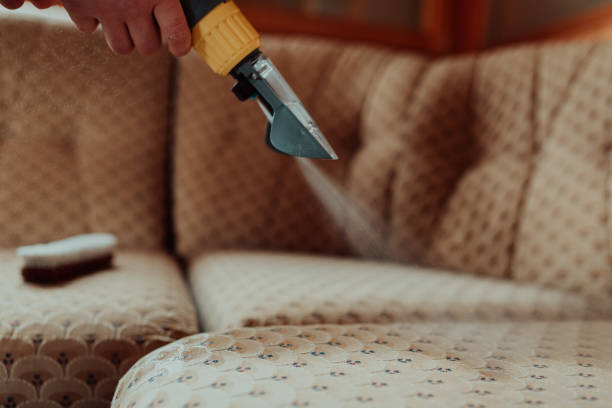 Unparalleled Expertise
At Haugland Brothers, we take pride in our expertise in sofa cleaning. Our technicians are extensively trained in the latest cleaning techniques and equipped with state-of-the-art tools to ensure your sofa receives the best treatment possible. We understand that each piece of furniture is unique, so we tailor our cleaning methods to suit your sofa's specific fabric and condition.
Quality Results, Every Time
When you choose Haugland Brothers, you're investing in quality. Our meticulous approach eliminates even the toughest stains and odors, leaving your sofa looking and smelling like new. We use eco-friendly cleaning agents that are tough on dirt but gentle on the environment, providing a safe and healthy living environment for you and your family.
Reliability You Can Count On
We understand the importance of reliability when it comes to service providers. Haugland Brothers is known for its punctuality and commitment to meeting deadlines. When you schedule a sofa cleaning with us, you can trust that we'll arrive on time and complete the job efficiently, allowing you to enjoy your freshly cleaned sofa sooner.
Worth Every Penny
Investing in professional sofa cleaning is a decision that pays off in the long run. Not only does it extend the lifespan of your furniture, but it also enhances the overall aesthetics of your home. With Haugland Brothers, you're not just paying for a service; you're investing in the comfort and appeal of your living space.
In conclusion, Haugland Brothers epitomizes reliability and excellence in sofa cleaning services. Trust us to revitalize your furniture; you'll see why we're worth every penny. Contact us today for a consultation, and let us bring new life to your beloved sofa!