The Key to Timeless Hardwoods: Gentle Care Every Week
Ensuring the enduring beauty and longevity of your hardwood floors hinges on maintaining a routine of consistent care. At Haugland Brothers, we understand the importance of maintaining your investment. Here's why you should make gentle hardwood care a weekly ritual and how we can help with deep cleaning and sealing.
Preserving the Elegance
Hardwood floors are not just a practical choice; they add an unmatched aesthetic to any space. A gentle weekly cleaning routine is essential to ensure they maintain their luster. Regular dusting and light mopping with a pH-neutral cleaner can prevent dirt and grime from building up and scratching the surface. This simple practice goes a long way in preserving the elegance of your hardwoods.
Protecting Against Wear and Tear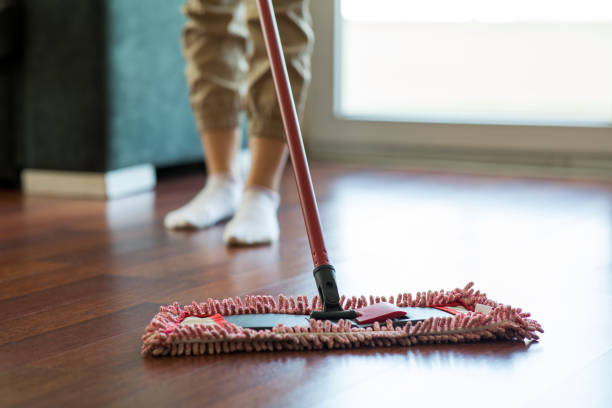 Daily foot traffic, pet claws, and moving furniture can take a toll on your hardwood floors. Weekly care acts as a protective barrier, minimizing wear and tear. It helps prevent minor scratches and dings from turning into more extensive, costly repairs.
Our Expertise: Deep Cleaning and Sealing
For a comprehensive rejuvenation of your hardwoods, our team at Haugland Brothers offers professional deep cleaning and sealing services. Our advanced techniques and eco-friendly products penetrate deep into the wood, removing accumulated dirt and grime and leaving your floors looking as good as new.
Contact Us for Expert Care
If your hardwoods require some extra attention, don't hesitate to get in touch with us. Our experienced team is equipped to handle all types of hardwood, ensuring they receive the care they deserve. Contact us to schedule a consultation and give your hardwoods the needed treatment.
Investing in the regular care of your hardwood floors maintains their beauty and ensures they stand the test of time. Trust Haugland Brothers to provide the expertise and dedication your hardwoods deserve.