Revitalize Your Shower Doors with Expert Tips and Professional Care from Haugland Brothers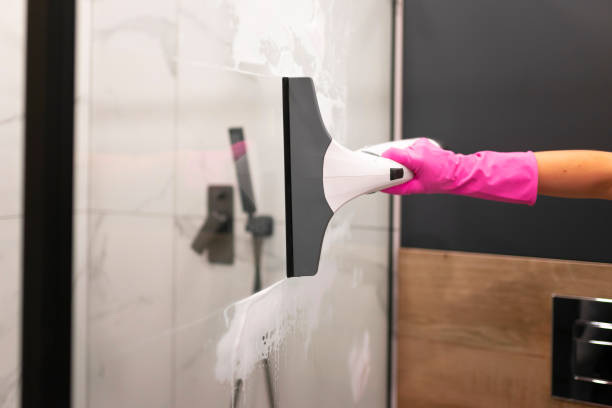 Are your shower doors in need of a little TLC? Look no further! At Haugland Brothers, we understand the importance of maintaining clean, sparkling shower doors. Whether in Burr Ridge or beyond, our expert tips and services can help you achieve that crystal-clear shine you desire.
1. The Basics of Shower Door Maintenance
Regular cleaning is essential to keep your shower doors looking their best. Start by wiping the glass with warm water and a few drops of dish soap. Steer clear of harsh cleansers or tools that may potentially cause scratches on the surface.
2. Dealing with Stubborn Stains
Eliminating mineral deposits and hard water stains can pose a challenging task. For Burr Ridge residents, particularly those dealing with the area's hard water, a mixture of equal parts white vinegar and water can work wonders. Apply it to the stains, let it sit for a few minutes, and then scrub with a non-abrasive sponge.
3. When Things Get Out of Hand
If your shower doors have seen better days and require professional intervention, don't hesitate to contact Haugland Brothers. Our experienced team specializes in restoring shower doors to their former glory, no matter the level of grime or damage.
Contact Haugland Brothers Today!
When managing your shower doors, Haugland Brothers is here to help. Whether you're a Burr Ridge local or in the surrounding areas, our team is ready to tackle even the most demanding cleaning and restoration challenges. Reach out to us now for professional guidance and services that will have your shower doors gleaming like they're brand new.