Transform Your Living Space with Haugland Brothers' Expert Carpet Cleaning Services in Western Springs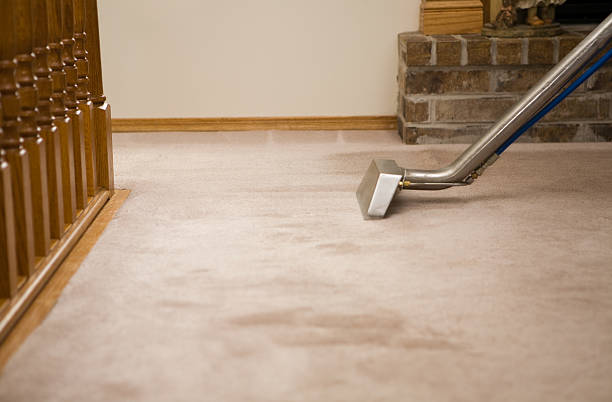 Ensuring your living space is clean and welcoming is crucial in establishing a comfortable and health-enhancing atmosphere. One often overlooked aspect of cleanliness is the condition of your carpets. Carpets add aesthetic appeal to your space and provide warmth and comfort. However, they are also magnets for dirt, allergens, and stains, making regular professional carpet cleaning necessary.
At Haugland Brothers, we understand the significance of a clean home and the role carpets play in it. Serving the Western Springs community, we take pride in being your trusted partner for all your carpet cleaning needs.
Why Regular Professional Carpet Cleaning?
Over time, carpets accumulate dirt, dust, pet dander, and various allergens that can affect the air quality in your home. Not only can this lead to health issues, but it can also contribute to the deterioration of your carpets, reducing their lifespan. Consistent professional carpet cleaning improves the visual appeal of your carpets. It fosters a healthier indoor environment for you and your loved ones.
Why Choose Haugland Brothers?
When it comes to maintaining and restoring the beauty of your carpets, Haugland Brothers stands out as a premier choice. Our experienced professionals are equipped with state-of-the-art equipment and eco-friendly cleaning solutions. Recognizing the individuality of each carpet, we customize our cleaning techniques to cater to the distinct requirements of your carpets.
Our commitment to quality, attention to detail, and dedication to customer satisfaction set us apart from the rest. With years of experience in the industry, we have garnered a reputation for delivering exceptional results that leave our clients delighted and their carpets refreshed.
In conclusion, regular professional carpet cleaning is essential for a clean and healthy home environment. With Haugland Brothers, you can trust that your carpets are in capable hands. Transform your living space and experience the difference between pristine, revitalized carpets. Contact us now to arrange your carpet cleaning session in Western Springs.