Elevate Your Oak Brook Home with Expert Tile Shower Cleaning by Haugland Brothers
When it comes to maintaining the beauty and hygiene of your home, one area that often requires special attention is the tile shower. Haugland Brothers, the trusted name in home improvement services in Oak Brook, stands ready to elevate your bathing experience. Our dedicated team not only excels in cleaning tile showers but also offers a range of specialized services, including sealing, caulking, and fixture/glass restoration.
Unrivaled Expertise in Tile Shower Cleaning: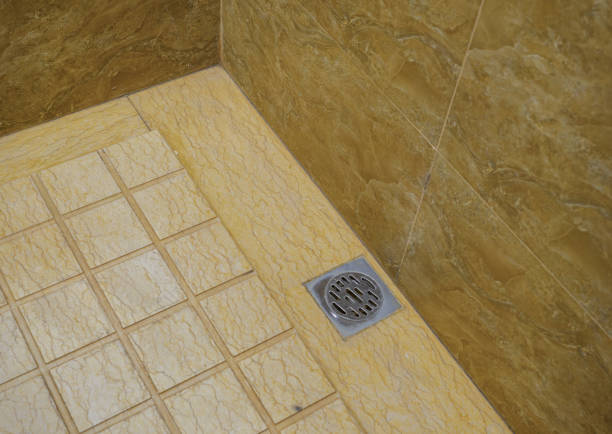 At Haugland Brothers, we understand the unique challenges that come with cleaning tile showers. Our skilled technicians are equipped with the latest tools and eco-friendly products to tackle even the toughest grime and stains. Whether it's porcelain, ceramic, or natural stone, we have the expertise to leave your shower gleaming.
Sealing for Long-lasting Brilliance:
Beyond cleaning, our team offers sealing services that add an extra layer of protection to your tiles. This not only enhances their appearance but also safeguards against future stains and discoloration, ensuring a long-lasting shine.
Caulking Excellence:
Proper caulking is essential for preventing water damage and mold growth in your shower. Haugland Brothers pays meticulous attention to detail, ensuring that every nook and cranny is sealed to perfection, leaving your shower not only beautiful but also structurally sound.
Fixture and Glass Restoration:
Over time, fixtures and glass panels can lose their luster due to hard water deposits and general wear. Our restoration experts have the skills and tools to breathe new life into your shower's fixtures and glass, making them shine like new.
With Haugland Brothers at your service, you can rest easy knowing that your tile shower is in capable hands. Our comprehensive approach to cleaning, sealing, caulking, and restoration sets us apart as the go-to experts in Oak Brook. Experience the difference today and step into a revitalized shower that exudes both elegance and cleanliness. Contact us now to schedule an appointment, and let us transform your bathing experience!