Elevate Your Home with Haugland Brothers' Expert Bathroom Cleaning Services
In the hustle and bustle of daily life, the importance of a clean and well-maintained bathroom often goes unnoticed. However, paying attention to this crucial space affects your home's aesthetics and poses health risks. At Haugland Brothers, we believe every bathroom deserves meticulous attention and care, and we're here to show you why.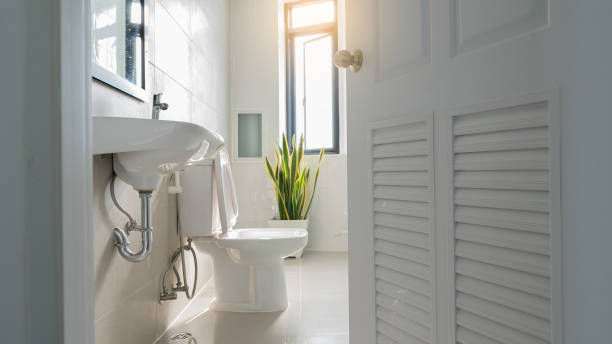 Prioritizing Health and Hygiene:
Bathrooms are breeding grounds for harmful bacteria, mold, and mildew. These unwelcome guests can lead to health issues without regular and thorough cleaning. From respiratory problems to skin irritations, the consequences of a neglected bathroom can be far-reaching. Our dedicated team understands the gravity of these concerns. It employs industry-leading techniques and eco-friendly products to ensure your bathroom is sparkling clean and a safe and healthy space.
Preserving Your Investment:
A well-maintained bathroom adds significant value to your home. Neglecting this space can lead to costly repairs down the line. Our experts at Haugland Brothers are equipped with the knowledge and tools to identify and address potential issues before they escalate. From grout restoration to tile polishing, we go the extra mile to preserve your bathroom fixtures' longevity and aesthetic appeal.
Customized Solutions for Every Home:
We understand that no two bathrooms are alike. Our services are tailored to meet the specific needs of your space, ensuring that every nook and cranny is attended to with precision. Whether you have a compact powder room or a sprawling en-suite, our team is trained to deliver exceptional results, leaving no corner untouched.
Experience the Haugland Brothers Difference:
Haugland Brothers is a trusted name in the cleaning industry with years of experience and a passion for transforming bathrooms into pristine sanctuaries. Our commitment to excellence and a customer-centric approach sets us apart. Let us take the reins and turn your bathroom into a space you can be proud of.
In conclusion, bathroom cleaning is not just a chore—it's an investment in your health, home, and overall well-being. Trust Haugland Brothers to deliver exceptional results that elevate your bathroom to new heights of cleanliness and sophistication. Contact us today to experience the Haugland Brothers' difference for yourself!