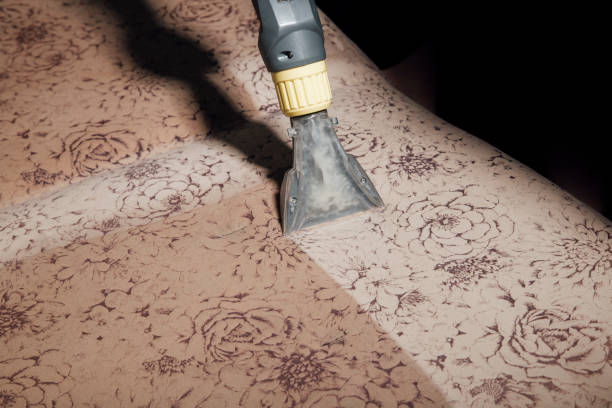 Renew Your Spaces with Haugland Brothers' Comprehensive Upholstery Cleaning Services
In the picturesque town of Western Springs, Haugland Brothers are your trusted partner in bringing new life to your home or business spaces. Our specialized upholstery cleaning services are designed to refresh and rejuvenate a wide array of upholstery items, ensuring a clean and inviting atmosphere for you, your family, or your clients.
At Haugland Brothers, we understand that upholstery plays a pivotal role in defining your interior spaces' aesthetic appeal and comfort. That's why we offer a comprehensive range of upholstery cleaning solutions tailored to your unique needs:
Sofas and Couches: Your favorite relaxation spots deserve the best care. Our skilled technicians employ advanced techniques to remove dust, allergens, and stains, leaving your sofas looking and feeling as good as new.
Chairs and Recliners: Whether it's the dining chairs or the plush recliners, we have the expertise to clean various types of chairs, preserving their quality and extending their lifespan.
Mattresses: A clean bed is essential for a good night's sleep. Our thorough mattress cleaning removes dirt, dust mites, and odors, promoting a healthier sleeping environment.
Curtains and Drapes: Curtains and drapes are often overlooked but can harbor dust and allergens. Our gentle yet effective cleaning methods restore their freshness without compromising their delicate fabrics.
Office Furniture: Create a professional and welcoming workspace by ensuring your office furniture is spotless. We cater to all your commercial upholstery cleaning needs, from conference room chairs to waiting area sofas.
Car Interiors: Extend the care to your vehicles with our car upholstery cleaning service. Say goodbye to dirt and stains and hello to a pristine car interior.
Haugland Brothers takes pride in using eco-friendly products and state-of-the-art equipment to deliver exceptional results. Our trained professionals understand the unique requirements of different materials and upholstery types, ensuring a thorough and safe cleaning process.
Experience transforming your living or working spaces with Haugland Brothers' expert upholstery cleaning services in Western Springs. Contact us today to schedule an appointment, and let us bring back the beauty and freshness of your upholstery items.