Elevate Your Home with Haugland Brothers' Exceptional Carpet Cleaning Services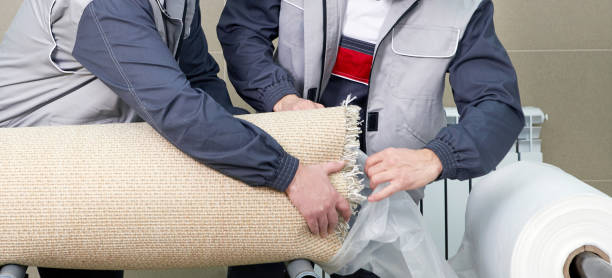 In Burr Ridge, a local business understands the value of a clean and inviting home: Haugland Brothers. As a trusted name in the community, we take pride in offering professional carpet cleaning services that go beyond the surface.
Why choose Haugland Brothers for your carpet cleaning needs? We believe in the power of local expertise. We have a team of devoted experts who not only excel in their field but also grasp the distinct challenges encountered by Burr Ridge households.
With years of experience, we've honed our techniques to deliver exceptional results. Our state-of-the-art equipment and eco-friendly cleaning solutions ensure that your carpets receive the best treatment possible. Whether it's removing stubborn stains allergens, or reviving high-traffic areas, we've got you covered.
At Haugland Brothers, we prioritize your satisfaction. Our approach is meticulous and thorough, leaving no corner untouched. We take the time to assess the specific needs of your carpets, tailoring our services to provide the care they deserve.
As a local business, we understand the importance of community. We're not just here to provide a service but to build lasting relationships. Our commitment to transparency, reliability, and fair pricing sets us apart in the industry.
When you choose Haugland Brothers, you're not just getting a carpet cleaning service; you're getting a partner in maintaining the beauty and comfort of your home. Experience the difference between local expertise and unmatched dedication. Contact us today for a consultation, and let us elevate your home with our exceptional carpet cleaning services in Burr Ridge.