Elevate Your Bathroom with Haugland Brothers' Expert Deep Cleaning Services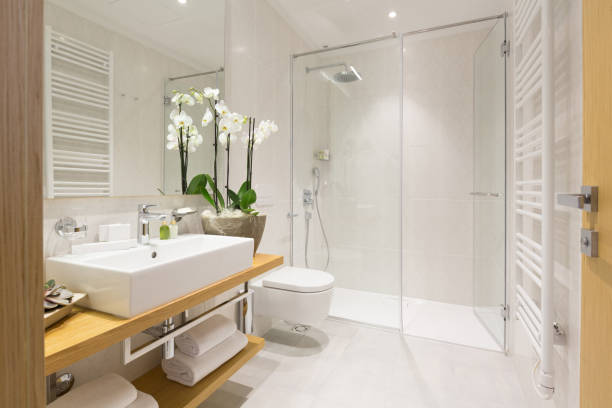 In the hustle and bustle of daily life, our bathrooms often bear the brunt of it all. Soap scum, grime, and stubborn stains can accumulate over time, leaving your bathroom tired and lackluster. This is where Haugland Brothers steps in, offering top-notch deep cleaning services to the local community in Burr Ridge.
1. Thorough Disinfection: Our seasoned professionals understand that a clean bathroom goes beyond surface-level cleaning. We employ specialized techniques and high-quality disinfectants to eradicate germs and bacteria lurking in hard-to-reach corners. From countertops to tiles, we leave no stone unturned.
2. Grout Revitalization: Grout can be a magnet for dirt and grime, turning pristine tiles into dull, lackluster surfaces. Haugland Brothers uses advanced cleaning solutions and techniques to restore your grout to its original glory, giving your bathroom a fresh, rejuvenated look.
3. Fixtures and Faucets: Taps, faucets, and fixtures should be noticed during regular cleaning routines. Our professionals pay special attention to these areas, ensuring they shine like new. Say goodbye to water spots and hello to sparkling, polished fixtures.
4. Tailored Solutions: Every bathroom is unique, with its own set of challenges. Our team assesses the specific needs of your space and tailors our deep cleaning approach accordingly. Whether you have a spacious main bathroom or a compact powder room, we have the expertise to leave it spotless.
At Haugland Brothers, we take immense pride in being a local company serving the community. Our dedicated professionals understand the nuances of Burr Ridge homes and are committed to delivering exceptional results. Let us transform your bathroom into a sanctuary of cleanliness and comfort.
Ready to experience the Haugland Brothers' differences? Contact us today to schedule your expert deep cleaning service and elevate your bathroom to a new level of cleanliness and brilliance!