Elevate Your Bathroom: Haugland Brothers' Expert Restoration Services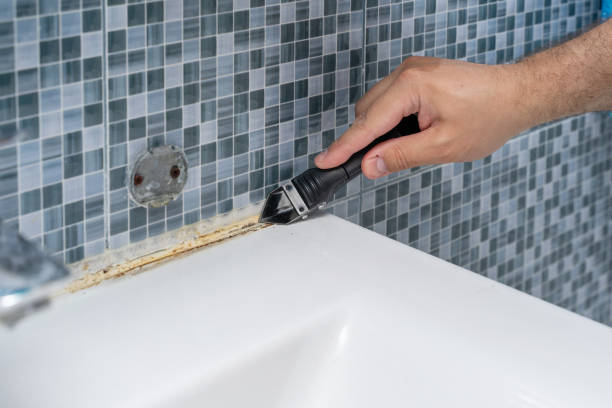 Are your bathroom floors looking dull and worn out? Do your shower tiles bear the marks of years of soap scum and grime? Is your bathroom counter losing its luster? Are water stains marring your beautiful glass surfaces? If you answered yes to any of these questions, it's time to consider bathroom restoration services from Haugland Brothers!
At Haugland Brothers, we understand that your bathroom is one of your home's most frequently used spaces. Over time, wear and tear can affect its appearance, leaving you less than satisfied with your sanctuary. That's where we come in!
Floor Restoration: Our team of experts specializes in reviving tired bathroom floors. Whether you have tile, marble, or any other type of flooring, we have the tools and techniques to restore its shine and elegance. Say goodbye to scratches, stains, and faded tiles!
Shower Makeover: Is your shower looking less inviting than it used to? Our professionals will tackle tough soap scum, mold, and grime, leaving your shower looking as good as new. We can also regrout and reseal your tiles for added protection and aesthetics.
Countertop Rejuvenation: A bathroom countertop should be both functional and beautiful. If yours has lost its charm due to scratches, stains, or dullness, we can restore its original glory. We work with various materials, including granite, marble, and quartz.
Glass Restoration: Water spots, mineral deposits, and soap scum can make your glass surfaces appear cloudy and unattractive. Our glass restoration services will leave your mirrors, shower doors, and glass partitions crystal clear and gleaming.
When you choose Haugland Brothers, you're choosing a team dedicated to excellence in bathroom restoration. We use eco-friendly cleaning products and state-of-the-art equipment to ensure the best results without compromising your health or the environment.
Don't let your bathroom become a source of frustration. Contact Haugland Brothers today, and let us transform your bathroom from the floors to the showers, counters, glass, and beyond. Rediscover the beauty of your bathroom with our expert restoration services!