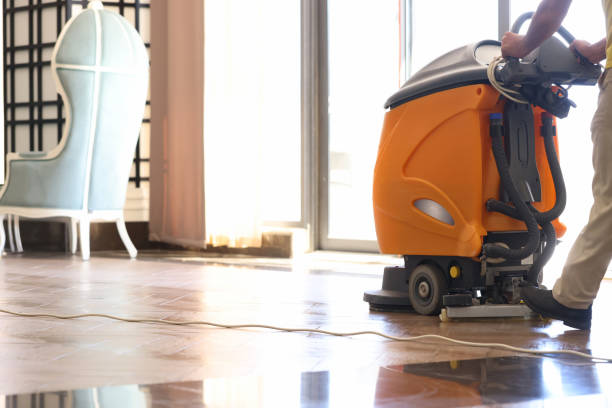 Elevate Your Workspace with Haugland Brothers' Flexible Commercial Floor Cleaning Services
At Haugland Brothers, we understand the importance of a clean and inviting workspace. A well-maintained environment enhances the aesthetic appeal and creates a positive and productive atmosphere for employees and clients. We derive immense satisfaction from our wide array of commercial floor cleaning services, as they allow us to turn your floors into immaculate and brilliantly shining surfaces.
Our Expertise Knows No Bounds
One of the key strengths of Haugland Brothers is our ability to clean virtually any type of commercial flooring. From high-traffic carpets to gleaming hardwood, resilient vinyl to elegant tile, we have the expertise and equipment to tackle them all. Our team of skilled professionals is trained in the latest cleaning techniques and uses industry-leading equipment to ensure a thorough and effective cleaning every time.
Working Around Your Schedule
We understand that disrupting your business operations for cleaning can be challenging. That's why we offer flexible scheduling options. Whether you prefer cleaning during the workday or after hours in the evenings, our team will accommodate your needs. We aim to provide a seamless cleaning experience that fits seamlessly into your existing workflow.
A Commitment to Excellence
At Haugland Brothers, we are committed to delivering nothing but the best. Our attention to detail and dedication to using eco-friendly cleaning products and techniques ensure a pristine, clean, safe, and healthy environment for your employees and clients.
Experience the Haugland Difference
When you choose Haugland Brothers for your commercial floor cleaning needs, you're choosing a team that is passionate about what they do. We take pride in revitalizing your workspace, leaving it looking its absolute best.
Contact us today to schedule a consultation and experience the Haugland difference. Let us elevate your workspace to new heights of cleanliness and professionalism.