Revitalize Your Living Space: The Transformative Power of a Clean and Well-Maintained Carpet
Are you tired of staring at your dull and dingy carpets, wondering if there's any hope left for them? Look no further – Haugland Brothers is here to transform your home with our top-notch professional carpet cleaning services. Your carpets play a vital role in the overall ambiance of your living spaces, and their cleanliness should never be underestimated. Here's how our expert services can make all the difference for your home: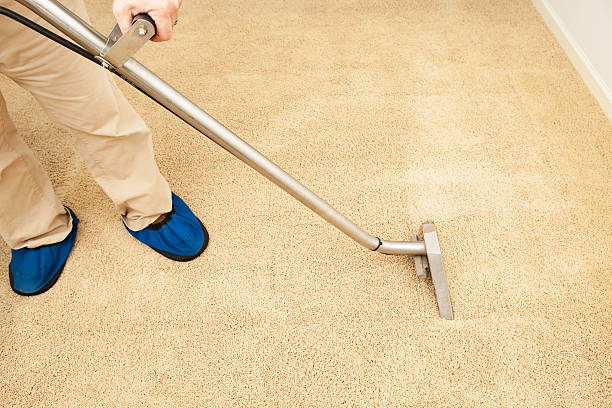 Healthier Living Environment: Over time, carpets accumulate dust, dirt, allergens, and even bacteria. These contaminants can harm indoor air quality and the health of your family members, especially those with allergies or respiratory issues. Our advanced cleaning techniques thoroughly remove these unwanted elements, creating a healthier living environment for you and your loved ones.
Enhanced Aesthetics: A freshly cleaned and adequately maintained carpet can instantly revitalize the overall look and feel of your entire home. Our professional cleaning goes beyond just removing stains – we restore your carpets' original vibrancy and color, leaving them looking as good as new. Say goodbye to those unsightly spots and hello to a visually appealing space.
Prolonged Carpet Life: Regular professional cleaning not only maintains the aesthetics of your carpets but also extends their lifespan. The dirt and debris trapped within carpet fibers can wear them down over time. Our expert cleaning prevents premature wear and tear, saving you money on early replacements.
Expertise and Equipment: At Haugland Brothers, we pride ourselves on our skilled technicians and state-of-the-art equipment. Our team knows the proper techniques and solutions to treat various carpets, ensuring effective cleaning without causing any damage.
Convenience: When you choose professional carpet cleaning with us, you're opting for convenience. We handle all the heavy lifting, from moving furniture to selecting the appropriate cleaning method. You can sit back and relax while we transform your carpets.
Professional carpet cleaning is an investment in the overall well-being of your home. Haugland Brothers is your trusted partner in Western Springs, dedicated to bringing the charm back to your carpets. Experience the difference for yourself – contact us today to schedule an appointment and let us work our magic on your floors!