Transform Your Space with Expert Grout Cleaning Services from Haugland Brothers!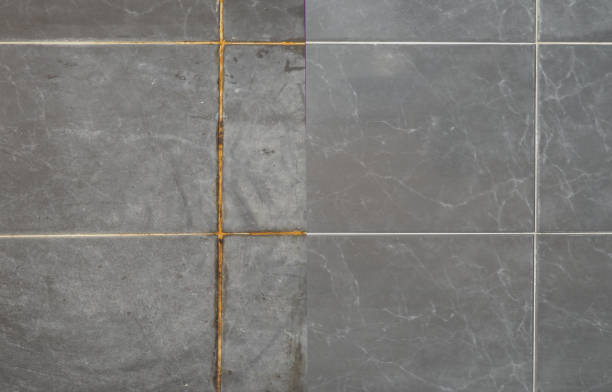 Are you tired of looking at grimy, discolored grout lines in your beautiful Oak Brook home? It's a common issue that many homeowners face, but the solution is simpler than you might think. Haugland Brothers is here to help you restore the luster and brilliance of your tiled spaces with our top-notch grout cleaning services.
Grout plays a crucial role in holding your tiles together, but over time, it can accumulate dirt, grime, and stains. This not only affects the appearance of your surfaces but can also impact the overall hygiene of your home. Our team of skilled technicians uses advanced techniques and high-quality products to give your grout lines a thorough cleaning, leaving them looking as good as new.
The difference a professional grout cleaning can make is truly remarkable. You'll be amazed at how the original color of your grout emerges from beneath layers of dirt and stains. Your tiles will regain their vibrancy, and your entire space will feel refreshed and revitalized.
But our services continue beyond cleaning alone. At Haugland Brothers, we offer additional grout services to meet all your needs. From deep grout cleaning to ensuring every nook and cranny is spotless to professional sealing to protect against future stains, we've got you covered. Need grout repair? Our experts can fix any cracks, chips, or gaps, ensuring the longevity of your tiled surfaces.
Are you looking for a bold change? We even offer grout color-changing services, allowing you to transform the look of your tiled areas completely. Whether you want to match a new design scheme or breathe new life into an existing space, our team can help you achieve the desired look.
Don't let dingy grout detract from the beauty of your Oak Brook home. Contact Haugland Brothers today and let us revitalize your space with our expert grout cleaning and restoration services. Your tiles will thank you!