Preserving Your Precious Upholstery: The Importance of Professional Sofa Cleaning by Haugland Brothers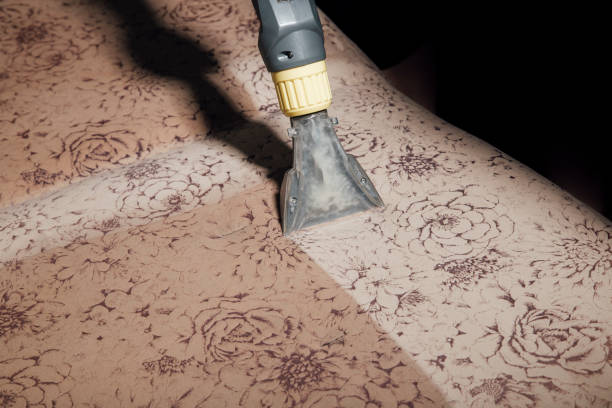 In today's fast-paced world, we all cherish the comforts of our homes, and our sofas hold a special place in our hearts and living spaces. When it comes to maintaining these cherished pieces of furniture, it's essential to approach the task with care and knowledge.
If you're considering self-cleaning your sofa, it's essential to be cautious about water usage. While water can be an effective cleaning agent, it can also lead to potential problems if not used judiciously. Over-saturating your upholstery may result in extended drying times, possible water damage, and even the growth of mold or mildew. These issues can compromise the integrity and longevity of your beloved sofa.
At Haugland Brothers, we understand the delicate balance between cleanliness and preservation. Our professional sofa cleaning service is designed to provide a deep and thorough clean without the risk of over-saturation. We utilize high-powered tools and industry-leading techniques that ensure a comprehensive clean, lifting away embedded dirt, dust, and allergens while preserving the fabric's integrity.
Our state-of-the-art equipment, operated by experienced technicians, guarantees cleanliness that surpasses what can be achieved through DIY methods. The powerful extraction capabilities of our tools ensure that excess moisture is removed, leaving your sofa fresh, clean, and ready to enjoy in no time.
By choosing Haugland Brothers, you're not only investing in the cleanliness of your furniture but also its longevity and well-being. Our specialized approach to sofa cleaning ensures that your cherished pieces receive the care they deserve, allowing you to enjoy them for years. Don't compromise on the health and beauty of your upholstery – trust the experts at Haugland Brothers for a superior clean that goes beyond the surface.