Enhance and Protect: The Art of Properly Staining and Maintaining Your Deck with Haugland Brothers
A well-maintained deck is not just an outdoor space; it's an extension of your living area where you unwind, host gatherings, and create lasting memories. At Haugland Brothers, we understand the importance of preserving the beauty and functionality of your deck through proper staining and maintenance.
Stain with Precision:
Staining a deck is more than just a cosmetic touch-up; it's crucial to preserving its structural integrity. Our team at Haugland Brothers employs a meticulous approach to deck staining, ensuring each fiber of the wood is infused with protective layers that shield against the harsh elements. Our staining process not only enhances the natural beauty of the wood but also safeguards it from fading, cracking, and warping over time.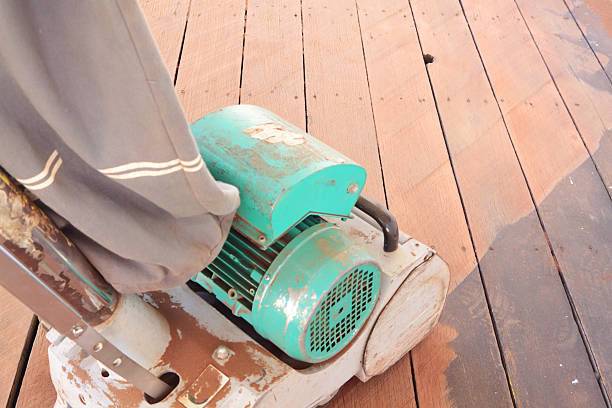 Preserve for Longevity:
Proper maintenance goes beyond the initial staining process. Over time, exposure to sunlight, rain, and foot traffic can affect your deck's appearance and structural strength. Regular inspections, cleaning, and re-staining are essential to extend its lifespan. Haugland Brothers specializes in deck maintenance, employing techniques that prevent moisture infiltration, wood decay, and insect infestations. Our experts meticulously assess the condition of your deck, identifying areas that need attention and applying tailored solutions for optimal preservation.
The Haugland Difference:
What sets Haugland Brothers apart is our commitment to quality and customer satisfaction. Our skilled professionals combine their expertise with the finest materials and advanced techniques, ensuring every deck we touch stands the test of time. We understand that each deck is unique, requiring a customized approach to staining and maintenance. Our team takes the time to understand your specific needs, delivering results that exceed your expectations.
In conclusion, proper deck staining and maintenance are investments in your outdoor space's aesthetic appeal and longevity. With Haugland Brothers, you can trust that your deck will receive the care it deserves. Contact us today to experience the transformation a well-stained, meticulously maintained deck can bring to your home.