Elevate Your Outdoor Living Experience with Haugland Brothers' Deck Staining Excellence
At Haugland Brothers, we take great pride in providing top-notch deck staining and restoration services to the Clarendon Hills community. With years of experience under our belts, we understand the importance of maintaining the beauty and longevity of your outdoor living spaces. Whether your deck has seen better days or you want to enhance its appearance, our professionalism shines through every step.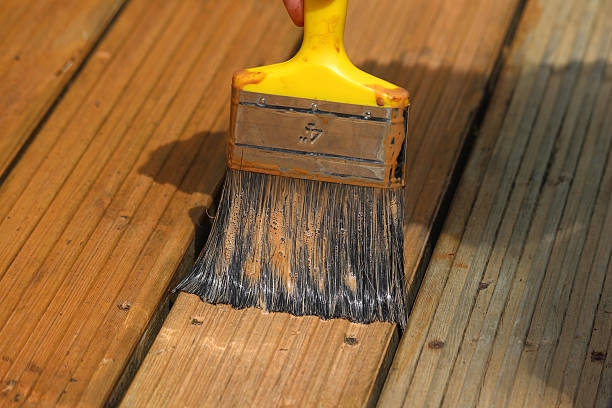 Our team of skilled professionals is dedicated to delivering exceptional results. We begin by thoroughly assessing the condition of your deck and identifying any areas that need special attention, such as repairs or thorough cleaning. We believe in transparency, so we'll provide you with a detailed plan and cost estimate before we start any work.
When it comes to deck staining, we use high-quality products that not only protect your deck from the elements but also bring out its natural beauty. We carefully select the right stain based on your deck's material, age, and the look you desire. Our precise application techniques ensure an even and long-lasting finish that will make your deck look new.
Rest assured; we treat your property with the utmost respect. We take care to protect your surrounding landscaping and ensure that no mess is left behind. Our goal is to meet and exceed your expectations, leaving you with a deck you can enjoy for years to come.
Whether it's a small residential deck or a larger commercial project, our commitment to professionalism remains unwavering. When you choose Haugland Brothers, you're choosing a team that values quality, integrity, and customer satisfaction above all else. Let us transform your deck into a stunning outdoor space you'll proudly show off. Contact us today to schedule a consultation and experience firsthand the Haugland Brothers' differences.