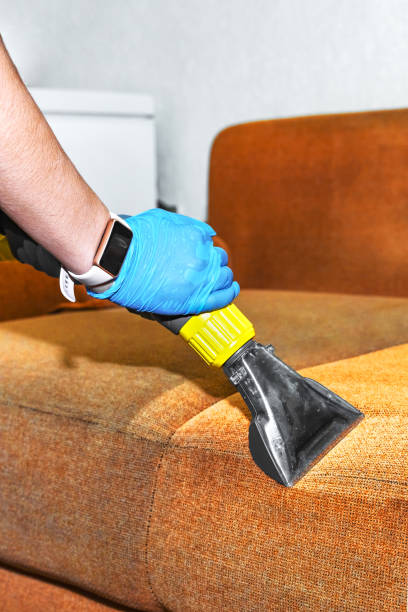 The Clear Advantage: Professional Couch Cleaning by Haugland Brothers
When giving your cherished couch a new lease on life, there's a choice: DIY or professional cleaning. While the former might seem like a cost-effective option, the benefits of professional couch cleaning from Haugland Brothers are undeniable.
Expertise Matters
Our skilled technicians extensively know different fabrics, stains, and cleaning methods. This expertise ensures that your couch is treated with the care it deserves. Unlike DIY attempts, where one-size-fits-all solutions may cause unintended damage, we tailor our approach to suit your needs.
Advanced Tools and Techniques
Haugland Brothers boasts state-of-the-art equipment to target even the most stubborn stains and deeply embedded dirt. Our tools are not readily available to the average homeowner from specialized brushes to powerful extraction machines. This means we can tackle the toughest cleaning jobs with precision and efficiency.
Preservation of Fabric Quality
DIY cleaning often involves trial and error, leading to irreversible damage. Our professional techniques are designed to extend your couch's lifespan by preserving the fabric's integrity. This ensures that your sofa looks clean and feels as good as new.
Time and Convenience
We understand that your time is valuable. Our experienced team works efficiently to complete the cleaning process promptly, allowing you to enjoy your freshly cleaned couch sooner rather than later.
In conclusion, regarding couch cleaning, the choice is clear: Haugland Brothers combines expertise, advanced tools, and a commitment to preserving your furniture's quality. Say goodbye to the uncertainty of DIY and experience the distinct difference that professional couch cleaning can make. Contact us today for a consultation, and let us breathe new life into your living space.