Haugland Brothers: Burr Ridge's Premier Floor Cleaning Experts
In the bustling community of Burr Ridge, finding a floor cleaning company that combines skill, dedication, and a passion for revitalizing spaces can be a game-changer for both residential and commercial properties. Haugland Brothers is the name you can trust when giving your area a fresh, polished look.
Expertise That Shines: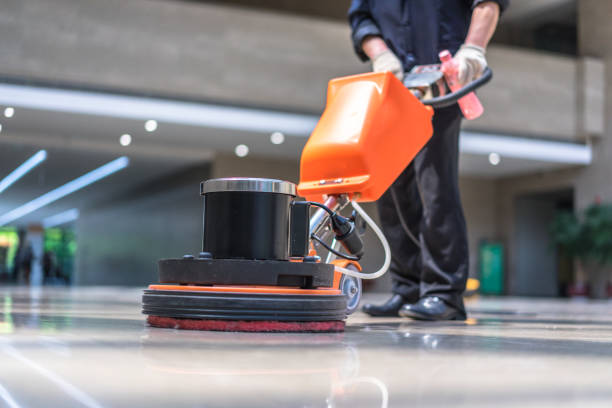 At Haugland Brothers, we have honed our skills over years of experience, making us a top-tier floor cleaning company in Burr Ridge. Our team is equipped with industry-leading techniques and state-of-the-art equipment, ensuring that every big or small project is executed with precision and excellence.
Customized Solutions for Every Space:
We understand that every space is unique, with its challenges and requirements. That's why we take a personalized approach to every project. Whether it's a cozy family home or a bustling commercial space, our team meticulously plans and executes a cleaning strategy tailored to your specific needs.
Residential Marvels:
For homeowners in Burr Ridge, Haugland Brothers offers a range of services designed to transform your living spaces. From revitalizing tired hardwood floors to deep-cleaning carpets, we breathe new life into your home. Our environmentally friendly products ensure a safe environment for your family and pets.
Commercial Brilliance:
For businesses, a clean and inviting space is crucial. Haugland Brothers understands the importance of making a positive first impression. Our team is adept at handling high-traffic areas, ensuring that your commercial space looks immaculate and maintains a safe and hygienic environment for employees and clients.
A Passion for Revitalization:
At Haugland Brothers, we're not just a cleaning company but passionate about breathing new life into spaces. We take pride in the transformation we bring to every project, leaving areas sparkling and refreshed.
If you're in Burr Ridge and seeking a floor cleaning company that combines expertise, personalized service, and a genuine eagerness to revitalize your space, look no further than Haugland Brothers. Contact us today to experience the Haugland difference for yourself!