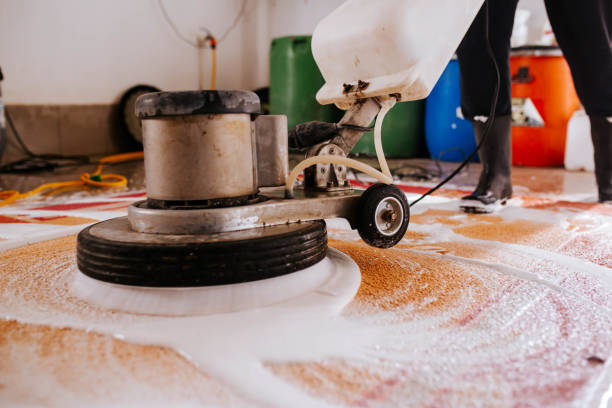 Unveiling Our Expertise in Rug Cleaning: On-Site and Garage Solutions by Haugland Brothers
At Haugland Brothers, we take pride in our unrivaled expertise in rug cleaning, offering tailored solutions that cater to the unique needs of each rug. Whether you have a cherished family heirloom or a contemporary masterpiece, our skilled team is dedicated to bringing out the beauty and preserving the longevity of your rugs. With a commitment to excellence, we offer on-site and garage rug cleaning services in Western Springs, ensuring your satisfaction at every step.
On-Site Rug Cleaning: Convenience Meets Quality
Our on-site rug cleaning service is designed for your convenience. No need to worry about transporting your delicate rugs – our experts will come to your doorstep fully equipped with the tools and techniques to thoroughly clean. We understand that some rugs require special care, and our trained professionals are adept at identifying the best cleaning methods for your specific rug type, be it wool, silk, or synthetic fibers. By choosing our on-site service, you can witness the cleaning process firsthand and have any questions answered by our friendly team.
Garage Rug Cleaning: Precision and Care
We also offer a garage rug cleaning service for rugs requiring more intensive cleaning. Our professional facility has advanced equipment and environmentally friendly cleaning agents, ensuring a deep and effective cleanse for your rugs. With meticulous attention to detail, we assess the condition of your rug, tailor our cleaning approach accordingly, and return it to you in pristine condition. Our garage rug cleaning service is ideal for rugs with stubborn stains, deeply embedded dirt, or those requiring specialized treatments.
At Haugland Brothers, we're committed to delivering exceptional rug cleaning results on-site or at our garage facility. Experience the transformation of your rugs as we combine expertise, care, and innovation to bring out their true beauty. Contact us today to schedule your rug cleaning appointment and discover the Haugland Brothers' differences.