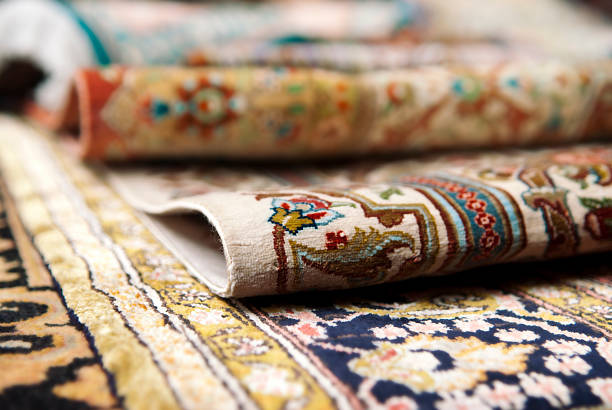 Preserving Timeless Treasures: Discover Haugland Brothers' Exceptional Oriental Rug Cleaning Services for You and Your Neighbors
Oriental rugs are more than just floor coverings; they are exquisite pieces of art and cherished heirlooms that add a touch of elegance and cultural significance to any space. However, with time and regular use, these intricate rugs can accumulate dust, dirt, and stains, which may diminish their beauty and shorten their lifespan. That's where Haugland Brothers come to the rescue, offering exceptional Oriental rug cleaning services that will amaze you and your neighbors.
Unparalleled Expertise: At Haugland Brothers, we understand the value and significance of Oriental rugs, so we handle each rug with the utmost care and attention to detail. Our team of skilled and experienced professionals possesses a deep understanding of various Oriental rug types, including Persian, Turkish, Chinese, and more. With years of industry expertise, we know the best techniques and practices to revive and restore the splendor of these magnificent rugs.
Cutting-Edge Cleaning Technology: Our commitment to excellence drives us to invest in the latest cleaning technologies and equipment. We use non-toxic, eco-friendly cleaning solutions that are tough on dirt but gentle on your valuable rugs. Our state-of-the-art cleaning process ensures that every fiber is thoroughly cleaned, leaving your Oriental rug fresh, vibrant, and rejuvenated.
Personalized Care: Every Oriental rug has unique patterns, colors, and materials. We understand that a one-size-fits-all approach won't do justice to your precious rug. That's why we tailor our cleaning methods to suit the specific needs of each rug, ensuring that it receives the care it deserves.
Convenient and Reliable Service: Haugland Brothers takes pride in delivering a hassle-free experience for our customers. We offer convenient scheduling options, making it easy for you and your neighbors to get your Oriental rugs cleaned without disrupting your daily routine.
Experience the Difference: When you choose Haugland Brothers for your Oriental rug cleaning needs, you're not just choosing a service; you're choosing a team of passionate rug enthusiasts who genuinely care about preserving these timeless treasures. Let us bring back the original charm and allure of your Oriental rugs, and watch them transform into stunning masterpieces once again.
Please don't wait to give your Oriental rugs the care they deserve. Contact Haugland Brothers today and experience the magic of our exceptional rug cleaning services for yourself and your neighbors. Rediscover the beauty and grandeur of your cherished rugs, and let them continue to be cherished for generations to come.