Elevate Your Shower Experience with Haugland Brothers' Glass Shower Door Cleaning Service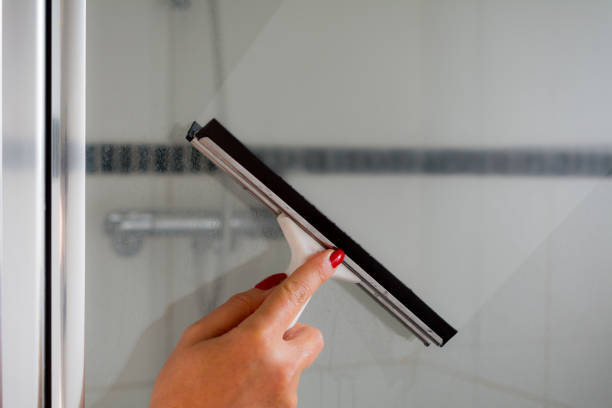 At Haugland Brothers, we understand the importance of a pristine bathroom, which starts with crystal-clear glass shower doors. Our shower restoration service goes beyond surface-level cleaning; we specialize in bringing back your shower space's original luster and elegance.
Reviving Elegance, One Door at a Time
Over time, hard water stains, soap scum, and mineral deposits can mar the beauty of your glass shower doors. Our experienced team employs cutting-edge techniques and eco-friendly solutions to tackle even the most stubborn stains. With meticulous care, we restore your shower doors to their former glory.
A Comprehensive Restoration Process
Our glass shower door cleaning service is integral to our holistic shower restoration process. We begin with a thorough assessment, identifying the specific needs of your shower area. Next, we apply our specialized cleaning agents, designed to dissolve mineral deposits and remove stubborn stains without causing harm to the glass.
Protecting Your Investment
Investing in a glass shower enclosure is a statement of luxury and sophistication. Regular maintenance is essential to ensure your investment stands the test of time. Our cleaning service enhances the visual appeal and extends the lifespan of your glass doors, preserving their beauty for years to come.
Experience the Haugland Brothers' Difference
At Haugland Brothers, we take pride in our commitment to excellence. Our skilled technicians combine expertise with a passion for perfection, leaving every detail to be noticed. When you choose our glass shower door cleaning service, you select a transformative experience that transcends mere cleaning—a restoration of elegance.
Elevate your shower experience with Haugland Brothers. Contact us today to schedule your glass shower door cleaning and experience the difference. Rediscover the brilliance of your bathroom, one door at a time.