Bamboo Floor Cleaning
Haugland Brothers Carpet & Floor Care is a full-service floor surface cleaning company that takes great care to bring out the luster in your stone floor. Free Same Day Estimates & Same Day Service Since 1968.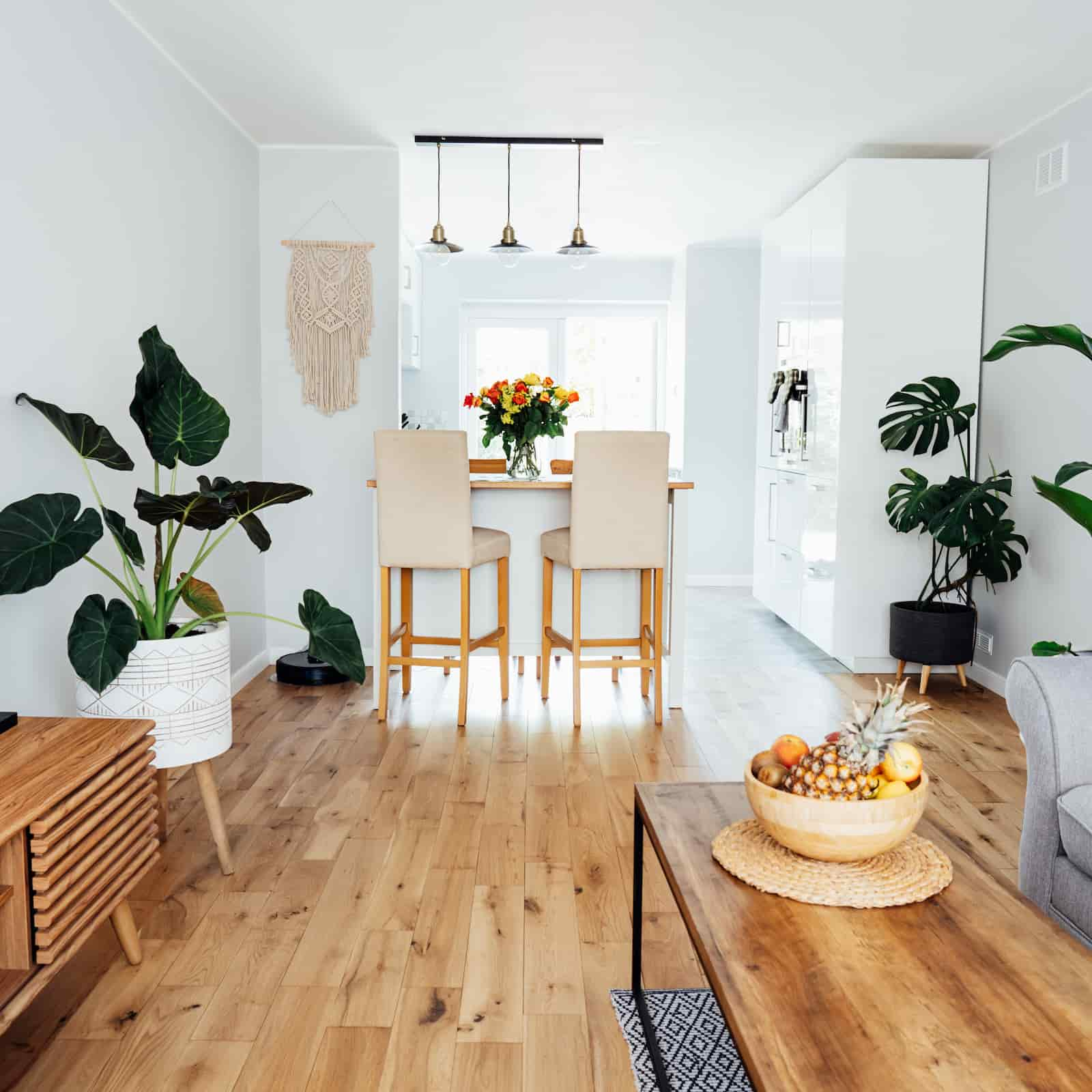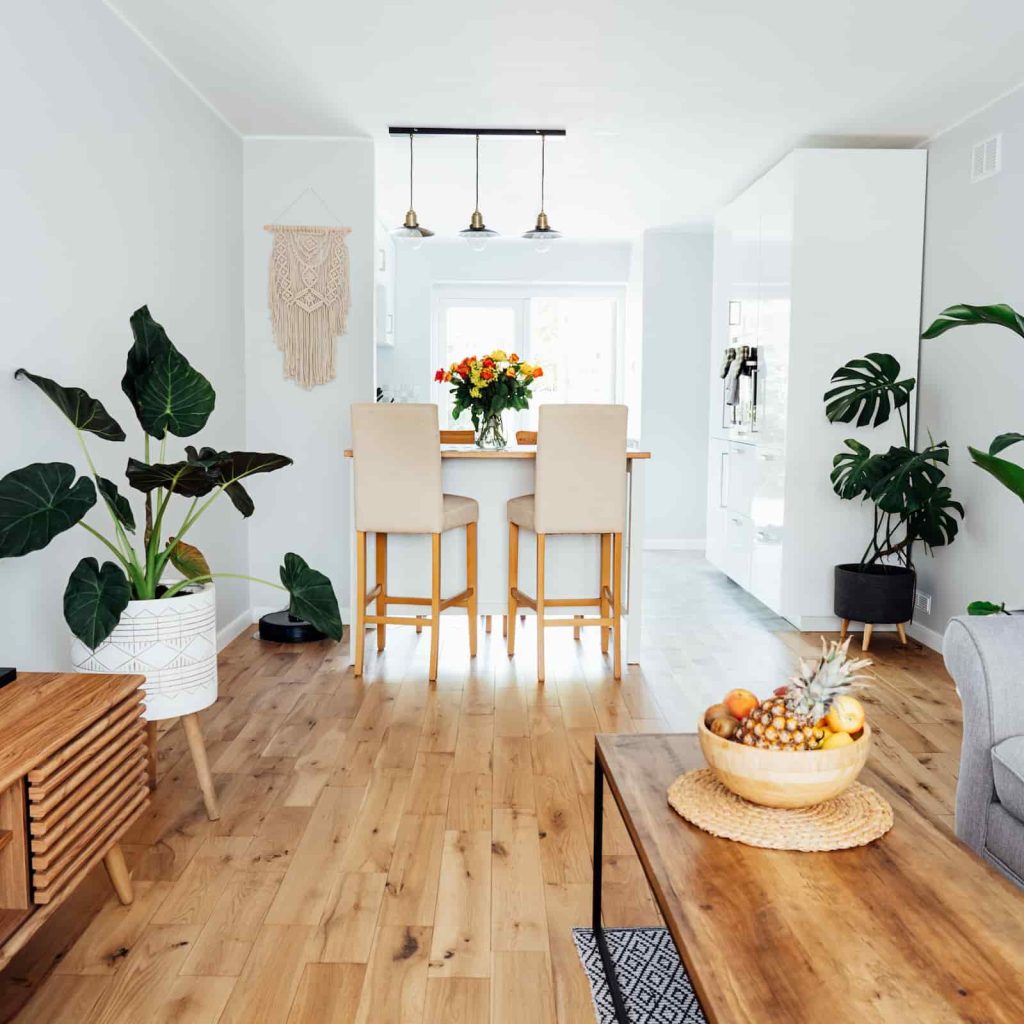 Excellent
4.9
★
★
★
★
★
Based on 36 reviews from
review us on
Kathleen B
★★★★★
Haugland Brothers were easy to work with and did a quality job cleaning and sealing my travertine floors. Would highly recommend them!
Karen Hammermeister
★★★★★
Meg Freeland
★★★★★
Follow up after initial service and attention to detail are outstanding. Ken is wonderful and takes pride in his work.
Marta Krug
★★★★★
Haugland Bros cleaned my marble bath floor and shower and also carpeting. They did an excellent job and I would definitely hire them again.
Diane Parenti
★★★★★
They were able to make my LVTs look like new after I thought that they were ruined by a cleaning solution
John Baker
★★★★★
Our deck looks great with the stain we requested. I needed some stair timbers replaced on our deck. Haugland workers did a great job because they were very careful with removal of the old wood and the end result looks wonderful.
Response from the ownerThank you for the kind review. We look forward to working with you again in the future!
Kevin Quay
★★★★★
Excellent job!!! Paid very close attention to detail. Did the extra things others do not. Tough to find a contractor like this, great job!
Response from the ownerThank you for the kind review. Our team enjoyed working with you! We hope to get another opportunity to help you again in the future!
Carole Koch
★★★★★
Look no further than Haugland Bros if you need deck cleaning/sealing services. This is the 2nd year I've hired them to clean and reseal my 35-year-old wood deck. They have, once again, done a superb job for a very competitive price. The staff are friendly, knowledgeable, responsive, efficient and respectful of property. I expect to be hiring them again ... for years to come.
Response from the ownerThank you so much for the kind review. We appreciate hearing how satisfied you are with our work and staff. We look forward to working with as well in the years to come!
Nick H
★★★★★
Krissi has been wonderful to work with. I am very pleased with Haugland Brothers and would highly recommend them to anyone looking for carpet cleaning. I was specifically impressed with their communication and timeliness around always replying promptly. Thanks again!
Joanne Leski
★★★★★
Cleaning and sealing of floors and baths were completed in a professional manner. We are very pleased with the results.
Darlene D'Ambrosio
★★★★★
They cleaned my carpeting and it looks practically new and they also re-finished my deck and they were very professional-Also Ken gave me a very good quote and had some good suggestions
Sam Schiller
★★★★★
Followed up and completed additional question and concerns
Randall Bullen
★★★★★
Deck Staining was the service provided. Efficient and timely!
Eileen Kenah
★★★★★
Great job! We had our bedroom carpet, 2 sets of heavily soiled stairs, a saga and sectional cleaned. The technician was very thorough and polite. I highly recommend!
Thomas
★★★★★
I just purchased a vintage apartment and the hardwood floors looked faded after decades of dirt and dust being ground into them. The personnel from Haugland, who were very professional, cleaned and finished the floors and the difference is amazing. They now look like new. Their work combined with the freshly painted walls has made a tremendous difference.
jonathan kelly
★★★★★
Haugland Brothers provided professional service for me, cleaning indoor and porch rugs and chair upholstery cleaning. Their work was timely, efficient, and they succeeded in removing years of dirt that had accumulated. I was most impressed by the cleaning job on the porch rug; it now looks new! The price for services was reasonable. I look forward to having them more cleaning services in the future, as well as continuing my deck maintenance care.
Janice Podolski
★★★★★
Haugland Bros. have been caring for our deck for many years and it still looks great thanks to them. This year they cleaned and restored it. They try to accommodate their customers' schedules, are punctual, explain what they are doing and are all around friendly and easy to work with. From Krissi the scheduler, to Ken the estimator, and the hands-on workers - Raymond & team, and Shale, everyone was professional and knowledgeable. Highly recommed them.
Gary Skarr
★★★★★
Great job with staining the deck.
Diane McGovern
★★★★★
Having just had my huge deck repaired and refinished, I couldn't be happier. Ken delivered a cost-conscious quote. Raymond and Juan, the technicians, were masters at repairing the extensive carpenter ant damage that they discovered, again at an extremely economical solution. The refinished results were very gratifying. Don't hesitate to call them. I know I won't!
Response from the ownerThank you so much for the wonderful review. We enjoyed working with you as well and look forward to working with you again in the future!
melanie smith
★★★★★
I accidentally used the wrong product on my deck. It looked terrible. It is an older deck in the first place but I truly made it look awful. I called Haugland Brothers after I saw them recommended by someone else. They power-washed and sanded the deck. They stained it and sealed it. It looks better than it did 28 years ago when the deck was built. The price matched the estimate given. They cleaned up after themselves so there was no mess at all. It couldn't have gone smoother.
Response from the ownerHi Melanie,We are so glad to hear you are happy with the results! Thank you for the kind feedback. We look forward to working with you again in the future!
teh6130
★★★★★
The gentlemen were just that! On time, very professional and nice guys to talk with! Would definitely use again!
Alexander Kerr Jr
★★★★★
Their employee Norberto Aguirre did all of the furniture moving and cleaning cheerfully and very professionally. He achieved results that we did not think possible with our older carpets. Very pleased.
Ursula Szwast
★★★★★
Great job. Very pleased with the service.
Response from the ownerWe are very happy to have had the opportunity to work with you! Thank you
Kevin McNamara
★★★★★
It was great to get this tile cleaning done today. Your crew was careful in keeping everything clean, and was meticulous in their work. We are happy with the outcome and both our shower and the tile floors look and "feel" cleaner.It was serendipity that the schedule worked today.
Response from the ownerYou and your wife were both great to work with. My son loved the cookies! Thanks again, we look forward to working with you again in the future!
Thomas Walsh
★★★★★
We used Haughland Brothers to clean/power wash and then prime and paint/stain our large wooden deck. It was in rough shape with the old paint/stain peeling off and the exposed wood had lots of mildew showing through. We moved in 7 years ago and hadn't had anything done to it since then, so it was in dire need. We honestly didn't think they could bring it back to life but we are so impressed with the results and service! They showed up on time the first day and did a thorough job cleaning it and power washing it. They came back the next day and primed and stained it and it looks good as new! You couldn't even tell they were there because they cleaned up so well. We are very impressed and highly recommend!
Response from the ownerThomas, thank you for the kind 5 star review! It's really nice to hear you are happy with the service. Please let us know if we can be of help in the future.
Bamboo flooring is famous for its natural beauty, durability, and eco-friendliness. However, bamboo floors require regular maintenance to retain their luster and longevity like any flooring material. This is where professional bamboo floor cleaning services come into play, offering an array of reasons why you should consider investing in this essential service.
Restore and Enhance the Natural Elegance
Bamboo floors are known for their exquisite appearance, adding a touch of warmth and sophistication to any space. Over time, daily wear and tear, dirt, and stains can diminish their natural beauty. Professional bamboo floor cleaning services are designed to rejuvenate and enhance the elegance of your bamboo floors, bringing back their original shine and texture.
Extend the Lifespan of Your Investment
Bamboo flooring represents a significant investment in your property. Neglecting its maintenance can lead to issues like scratches, dullness, and potential moisture damage. These problems not only affect the appearance but can also result in costly repairs or the need for floor replacement. Professional cleaning not only preserves the aesthetic appeal but also extends the lifespan of your bamboo flooring, safeguarding your investment.
Create a Healthier Indoor Environment
Clean floors contribute to a healthier indoor environment. Bamboo floors can harbor allergens, dust, and pollutants if improperly cleaned. These issues can lead to health concerns among your family, employees, or visitors. Professional bamboo floor cleaning services remove visible dirt and stains and eliminate hidden contaminants, creating a healthier living or working space for all.
Enhance Safety
If not cleaned properly, bamboo floors can become slippery and pose safety risks to those who walk on them. Accidents due to slips and falls can result in injuries and potential legal liabilities. Professional cleaning services address these safety concerns by ensuring your bamboo floors are clean, dry, and safe.
Preserve Eco-Friendly Flooring
Bamboo is renowned for its sustainability and eco-friendliness. By investing in professional bamboo floor cleaning services, you're preserving the beauty and longevity of your floors and maintaining their eco-friendly nature. It's a win-win situation for both your property and the environment.